---
WARBIRD REGISTRY
>
HELICOPTER REGISTRY
>
AH-1 COBRA
>
PREVIOUS PAGE
---
The AH-1 Cobra is an attack helicopter manufactured by Bell. It shares a common engine, transmission and rotor system with the older
UH-1 Iroquois
(nicknamed "Huey"). The AH-1 is also sometimes referred to as the "HueyCobra" or "Snake".
The AH-1 was once the backbone of the United States Army's attack helicopter fleet, but has been replaced by the AH-64 Apache in Army service. Upgraded versions continue to fly with several other users. The AH-1 twin engine versions remain in service with United States Marine Corps as the service's primary attack helicopter.

Below is a partial list of surviving airframes.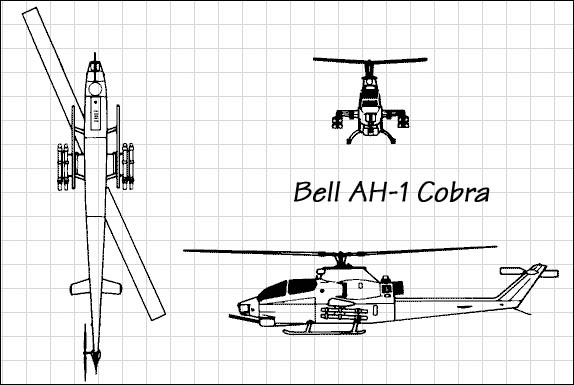 ---
WARBIRD REGISTRY
>
HELICOPTER REGISTRY
>
AH-1 COBRA
>
PREVIOUS PAGE
---