---
WARBIRD REGISTRY
>
JET REGISTRY
>
SKYRAY REGISTRY
>
PREVIOUS PAGE
---
The Douglas F4D Skyray (later redesignated F-6 Skyray) was a carrier-based fighter built by the Douglas Aircraft Company. Although it was in service for a relatively short time and never entered combat, it was notable for being the first carrier-launched aircraft to hold the world's absolute speed record and was the first United States Navy fighter capable of exceeding Mach 1 in level flight.
The Skyray was designed to meet a Navy requirement issued in 1947 for a fighter aircraft capable of intercepting and destroying an enemy aircraft at an altitude of 50,000ft (15,240m) within five minutes of the alarm being sounded. The Navy also wanted an aircraft derived from the designs and research of the German aerodynamicist Alexander Lippisch who moved to the U.S. after World War II.
The F5D Skylancer was a cancelled development of the F4D Skyray.
Below is a list of Skyray airframes that survived military service.
---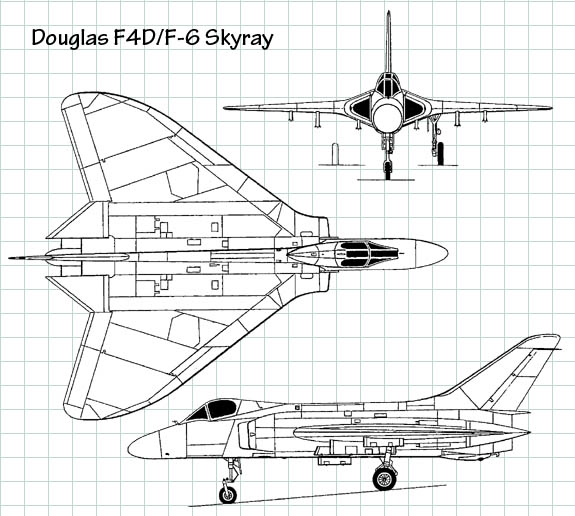 ---
WARBIRD REGISTRY
>
JET REGISTRY
>
SKYRAY REGISTRY
>
PREVIOUS PAGE
---