---
WARBIRD REGISTRY
>
JET REGISTRY
>
SKYKNIGHT REGISTRY
>
PREVIOUS PAGE
---
The Douglas F3D Skyknight (later designated F-10 Skyknight) was a United States twin-engined, mid-wing jet fighter aircraft manufactured by the Douglas Aircraft Company in El Segundo, California. The F3D was designed as a carrier-based all-weather night fighter and saw service with the United States Navy and United States Marine Corps. The mission of the F3D was to search out and destroy enemy aircraft at night.
The F3D Skyknight was never produced in great numbers but it did achieve many firsts in its role as a night fighter over Korea. While it never achieved the fame of the North American F-86 Sabre, it did down several Soviet-built MiG-15s as a night fighter over Korea with only one air-to-air loss of its own against a Chinese MiG-15, which occurred on the night of 29 May 1953
Below is a partial list of airframes that survived military service.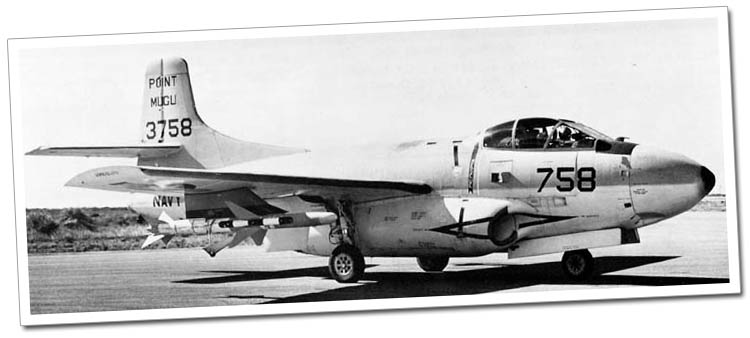 ---
WARBIRD REGISTRY
>
JET REGISTRY
>
SKYKNIGHT REGISTRY
>
PREVIOUS PAGE
---