---
WARBIRD REGISTRY
>
JET REGISTRY
>
JAVELIN REGISTRY
>
PREVIOUS PAGE
---
The Gloster Javelin was a twin-engined T-tailed delta-wing subsonic night and all-weather interceptor aircraft that served with Britain's Royal Air Force from the mid-1950s and until the late 1960s. The last aircraft design to bear the Gloster name, it was introduced in 1956 after a lengthy development period and received several upgrades during its lifetime to its engines, radar and weapons, including support for the De Havilland Firestreak air-to-air missile.
The Javelin was succeeded in the interceptor role by the English Electric Lightning, a supersonic aircraft capable of flying at more than double the Javelin's top speed, which was introduced into the RAF only a few years later. The Javelin served for much of its life alongside the Lightning; the last Javelins were withdrawn from operational service in 1968 following the induction of successively more capable versions of the Lightning.
Below is a partial list of airframes that survived military service.
---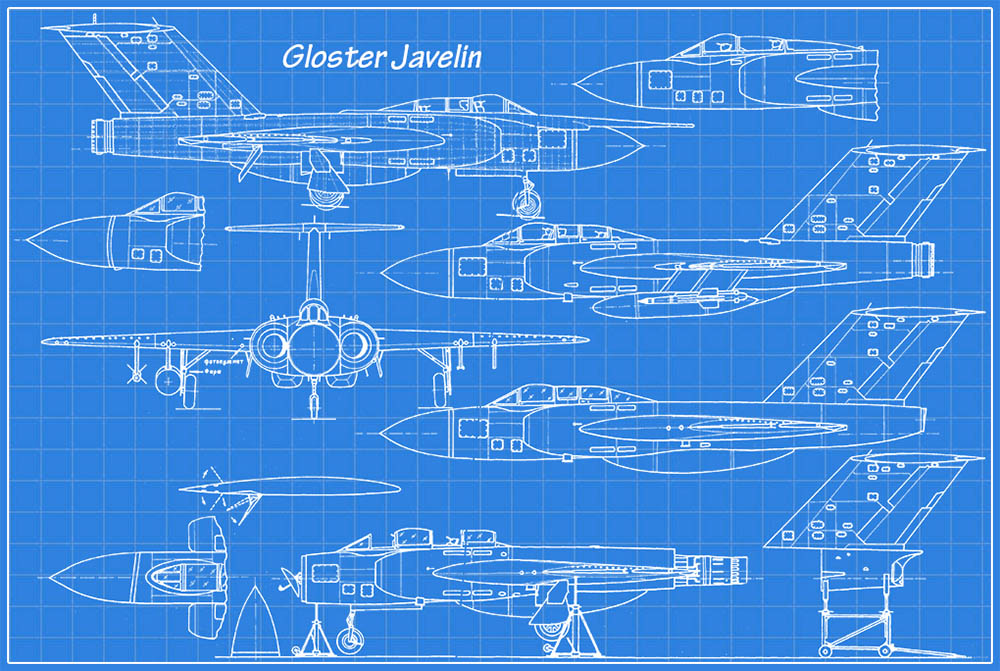 ---
WARBIRD REGISTRY
>
JET REGISTRY
>
JAVELIN REGISTRY
>
PREVIOUS PAGE
---