F-101 Voodoo/59-0418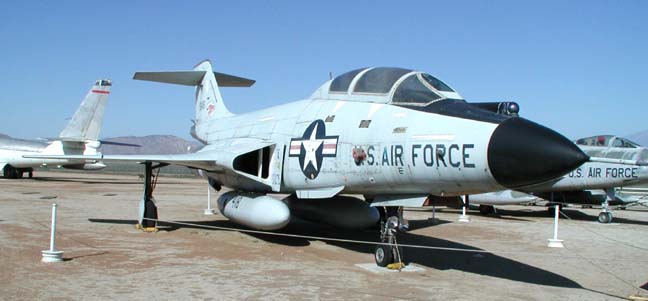 Serial #: 59-0418
Construction #: ?
Civil Registration:
None

Model(s):
F-101B
Name: None
Status: Displayed
Last info: 2007

History:
Built by McDonnell Aircraft, St. Louis, MO
Delivered to the USAF as 59-0418, July 23, 1960.
- Transferred to 49th Fighter Interceptor Squadron (ADD), Griffiss AFB NY, July 1960.
- Transferred to 60th Fiqhter Interceptor Squadron (ADC), Otis AFB MA, July 1968.
- Transferred to 107th Tactical Fighter Group (ANG), Niagara Falls AP NY, April 1971.
- 107th TFG became the 107th Fighter Interceptor Group, January 1973.
- Dropped from inventory by donation to school or museum, March 1982.
March Field Museum
, Riverside, CA, 1982-2007.
---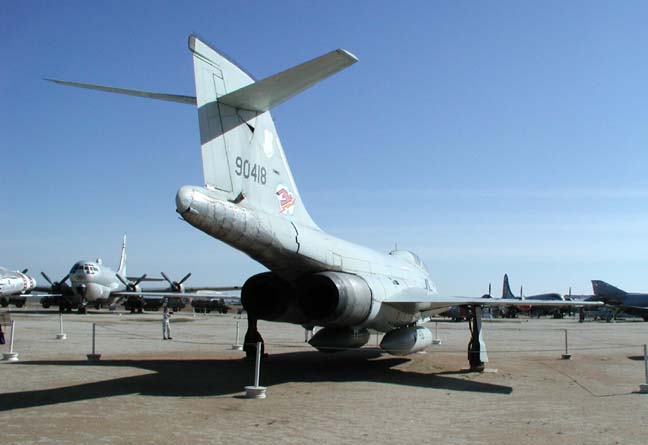 ---