F-101 Voodoo/53-2418

Serial #: 53-2418
Construction #: 1
Civil Registration:
None

Model(s):
F-101A Voodoo
NF-101A Voodoo
Name: None
Status: Displayed
Last info: 2016

History:
Built by McDonnell, circa 1954.
Delivered to U.S. Air Force as 53-2418, 19??.
- Transferred to GE Flight Test Center, February 1956.
- Designated as NF-101A.
- Used for J79 development work and high energy fuel testing.
- Returned to U.S. Air Force, December 1958.
- Transferred to Sheppard AFB, TX as ground trainer.
Private Owner (Civilian Aviation Mechanics School), April 5, 1976.
- Registered as N9250Z.
Pueblo Weisbrod Aircraft Museum, Pueblo, CO, 19??-2009.
Evergreen Air and Space Museum, McMinville, OR, 2009-2016.
- Restored for static display.
---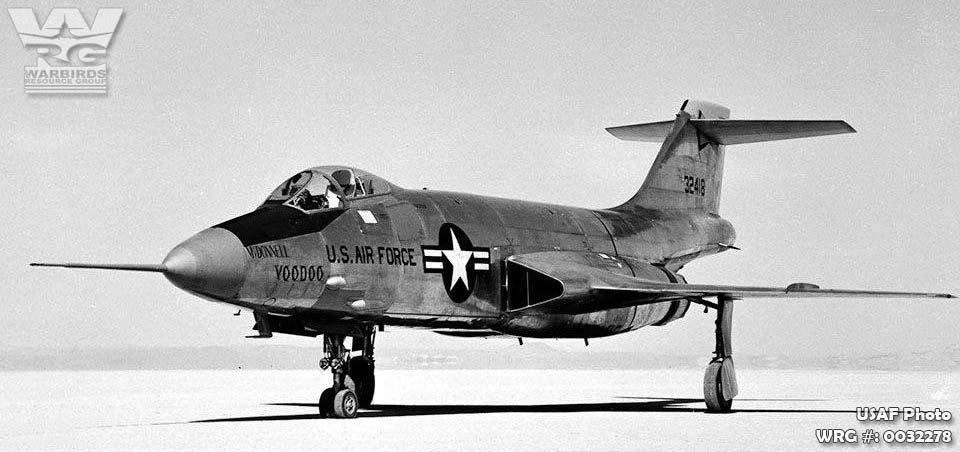 [Source: USAF Photo via Knox Bishop Collection]
Photo Source(s):
Scott Manning
USAF Photo via Knox Bishop Collection

---
Research Assistance:
-