---
WARBIRD REGISTRY
>
JET REGISTRY
>
A-37/T-37 REGISTRY
>
PREVIOUS PAGE
---
The Cessna T-37 Tweet (designated Model 318 by Cessna) is a small, economical twin-engined jet trainer-attack type aircraft which flew for decades as a primary trainer for the United States Air Force (USAF) and in the air forces of several other nations.
The T-37 served as the U.S. Air Force's primary pilot training vehicle for over 52 years after its first flight. After completing Primary in the Tweet, students moved on to other advanced Air Force, Navy, Marine Corps or Allied trainers. With a total of 1,269 Cessna T-37s built, the USAF retired its last T-37 in 2009. The Cessna A-37 Dragonfly, or Super Tweet, was an light attack aircraft developed from the T-37 Tweet basic trainer in the 1960s and 1970s by Cessna of Wichita, Kansas. The A-37 was introduced during the Vietnam War and remained in peacetime service afterward.
Below is a partial list of airframes that survived military service.
---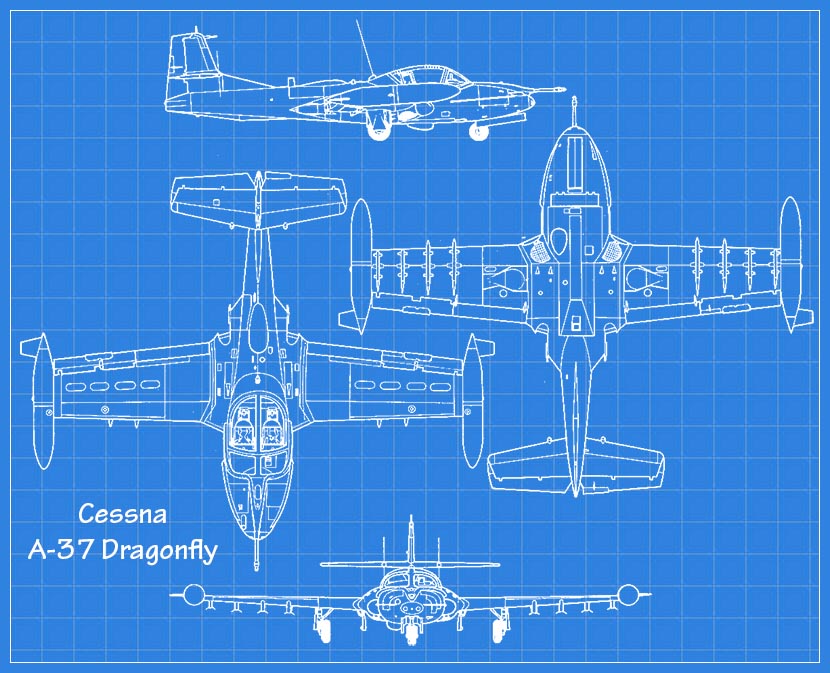 ---
WARBIRD REGISTRY
>
JET REGISTRY
>
A-37/T-37 REGISTRY
>
PREVIOUS PAGE
---