S-2 TRACKER/Bu. 152826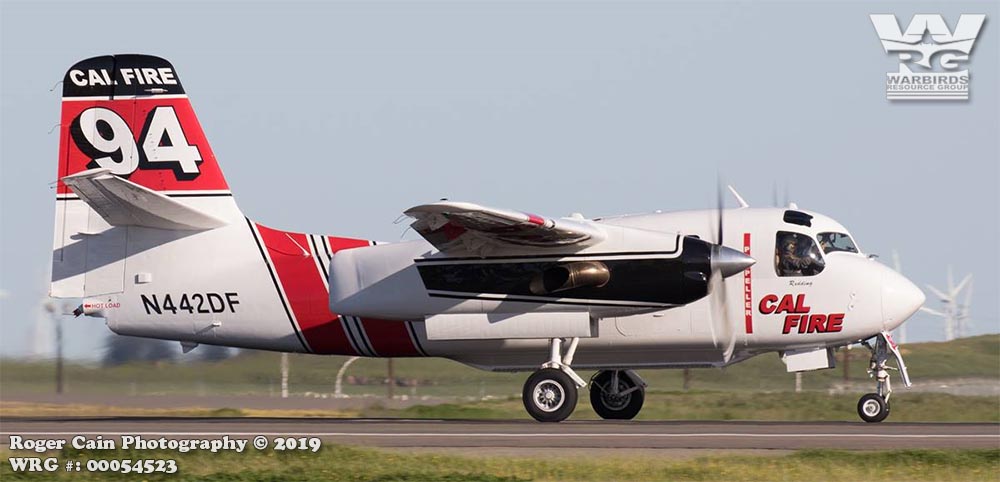 Bureau #: 152826
Construction #: 295C
Civil Registration:
N442DF

Model(s):
S-2F3AT Tracker
S-2G Tracker
Name: None
Status: Airworthy
Last info: 2020

History:
Delivered to United States Navy as Bu. 152826.
Transferred to MASDC as 1S0571, September 15, 1975.
United Aero Corporation, Tucson, AZ, ????-2002.
Converted to Marsh Aviation S2F-3T.
USDA Forest Service
, McClellan, CA, 2003-2020.
Registered as N442DF.
Operated by California Department of Forestry and Fire Protection (CAL FIRE)
Flown as tanker #94.