S-2 TRACKER/Bu. 136495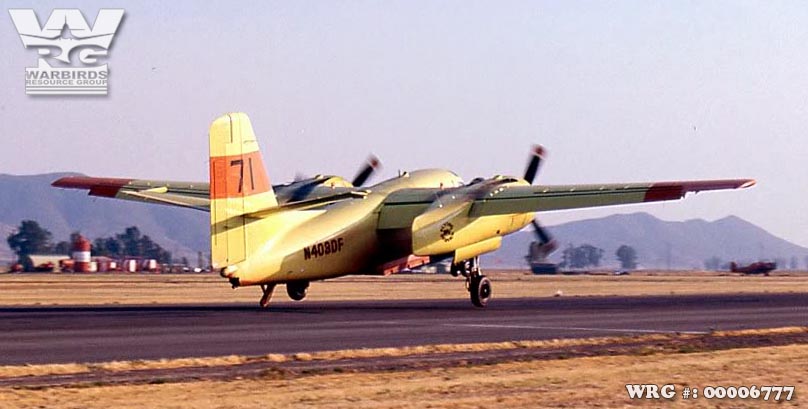 Bureau #: 136495
Construction #: 404
Civil Registration:
N408DF

Model(s):
S2F-1 Tracker
S-2A Tracker
TS-2A Tracker
Name: None
Status: Scrapped
Last info: ????

History:
Delivered to United States Navy as Bu. 136495, 19??.
Converted to TS-2A.
Assigned to VT-27 as 3G-700.
Hemet Valley Fire Service, Hemet, CA, 1974.
Registered as N408DF.
Flew as tanker #71.
Aero-Union, CA, Circa 1984-1985.
Reported scrapped at Chino, CA, ????.
Photo Source(s):
Unknown

---
Research Assistance:
-