S-2 TRACKER/Bu. 147641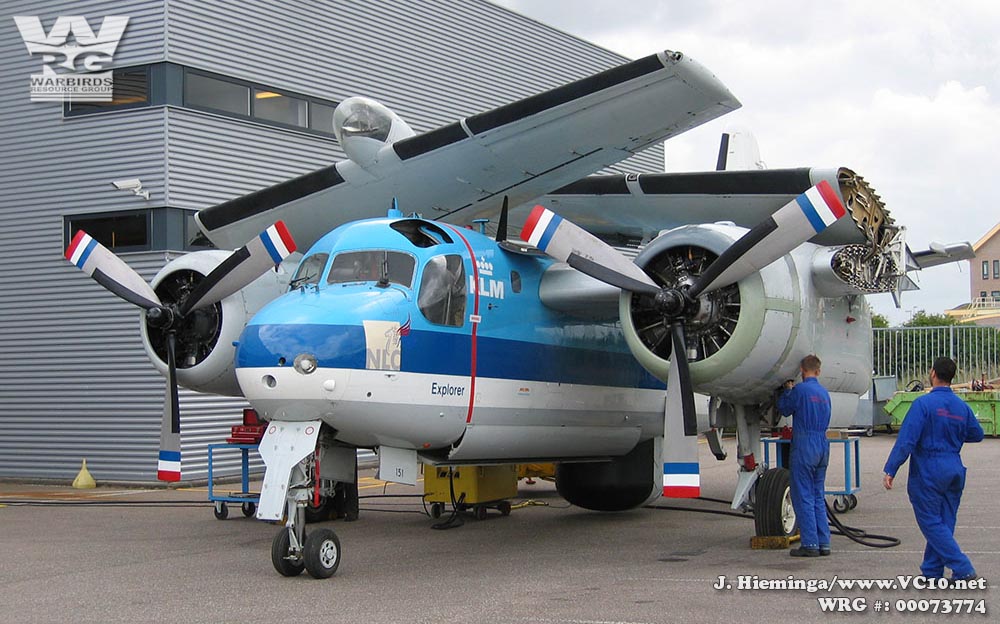 Bureau #: 147641
Construction #:712
Civil Registration:
None

Model(s):
S2F-1 Tracker
UN-2N Tracker
Name: None
Status: Dislayed
Last info: 2020

History:
Delivered to United States Navy as Bu. 147641.
Delivered to Royal Netherlands Navy as 151.
BOC: 1960
SOC: January 7, 1976
Modified to a UN-2N, December 1970.
KLM Airlines technical school, Schiphol airport, 19??.
Painted in KLM colors.
Used by KLM for apprentice training.
ROC Amsterdam Airport Technical Aviation School, Hoofddorp, Netherlands, ????.
Luchtvaart Museum Aviodrome
, Lelystad Airport, Netherlands, 2007-2020.
Shipped by boat.
Repainted in MLD (Dutch navy) Colors as 151, April 28, 2018.
Regularly performs engine runs with wing-folding demonstrations.