S-2 TRACKER/Bu. 136519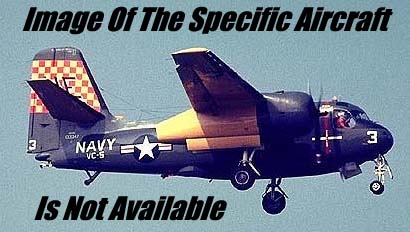 Bureau #: 136519
Construction #: 427
Civil Registration:
None

Model(s):
S2F-1 Tracker
CS2F-1 Tracker
Name: None
Status: Restoration
Last info: 2020

History:
Delivered to United States Navy as Bu. 136519, 19??.
Purchased by deHavilland Canada 1955.
Used as a pattern for the production jigs and tooling supplied by Grumman for the licence building of CS2F aircraft in Canada.
Transferred to the Royal Canadian Navy as 1500.
BOC: December 13, 1955.
SOC: January 17, 1972.
Used for testing a wide variety of avionics and anti-submarine systems both at deHavilland Canada, Toronto and the National Aeronautical Establishment at Uplands, Ottawa.
Used to evaluate a stream of Engineering Change Proposals from Grumman's own evolving Tracker evaluation program.
Reserialled as 1501 by October 1956.
deHavilland brought the aircraft closer to Canadian CS2F-1 standards during the final month of 1956.
First flight as CS2F-1, January 8, 1957.
Transferred to the Naval Air Maintenance School (NAMS) as instructional airframe A706, April 26, 1957.
Shearwater Aviation Museum
, Shearwater, Nova Scotia, Canada, ????-2020.