---
WARBIRD REGISTRY
>
SPITFIRE REGISTRY
>
PREVIOUS PAGE
---
SPITFIRE/PM627
---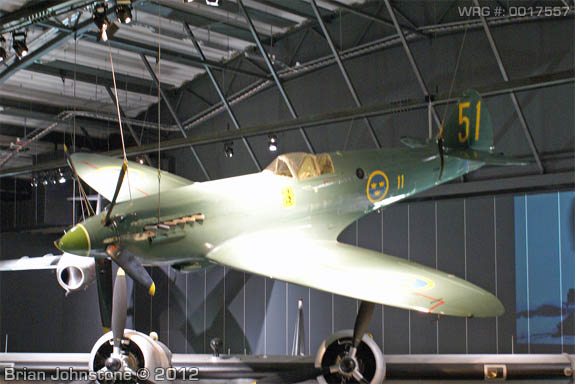 ---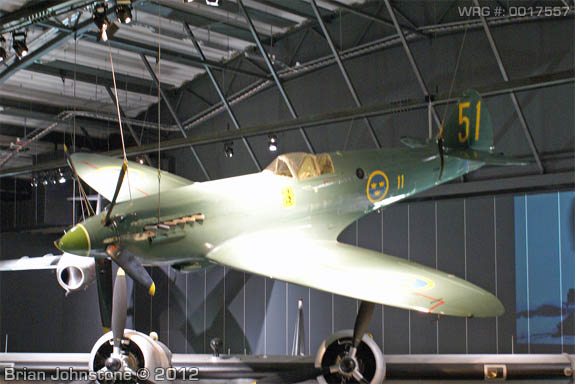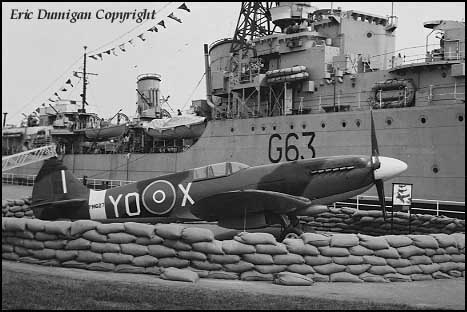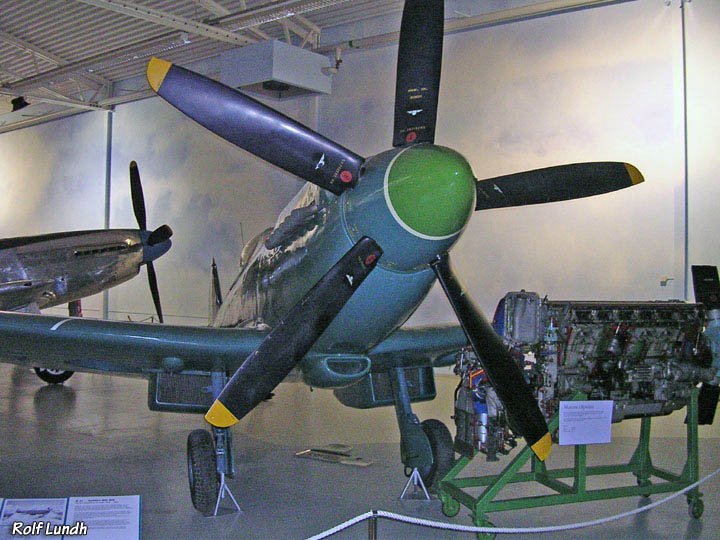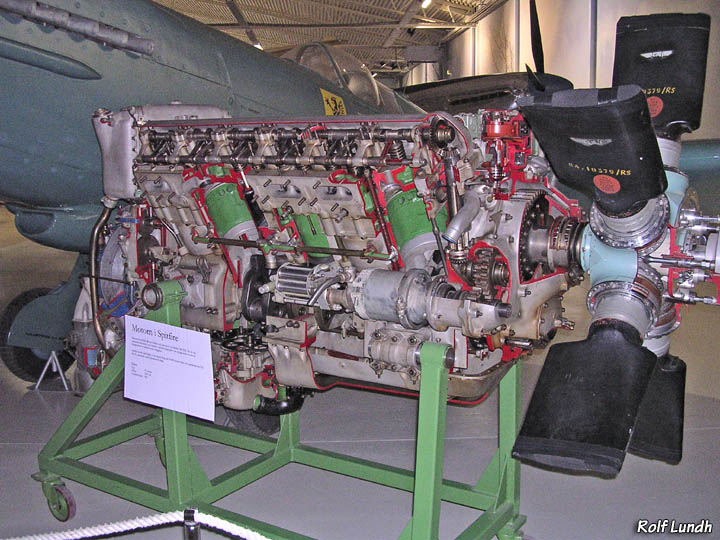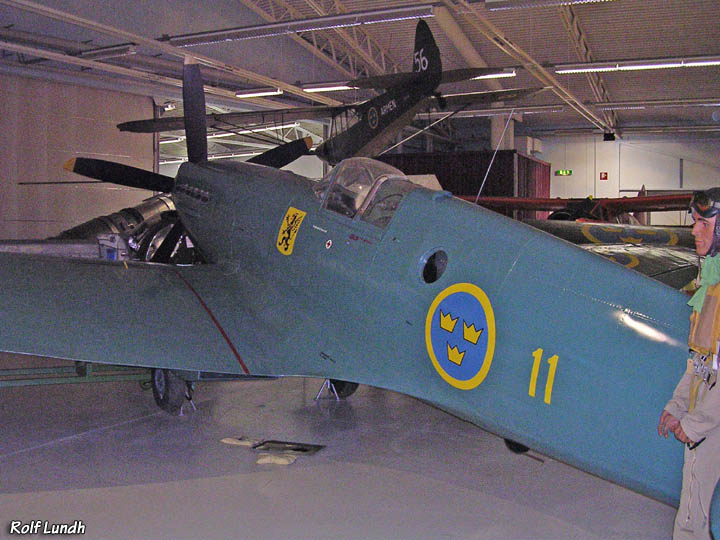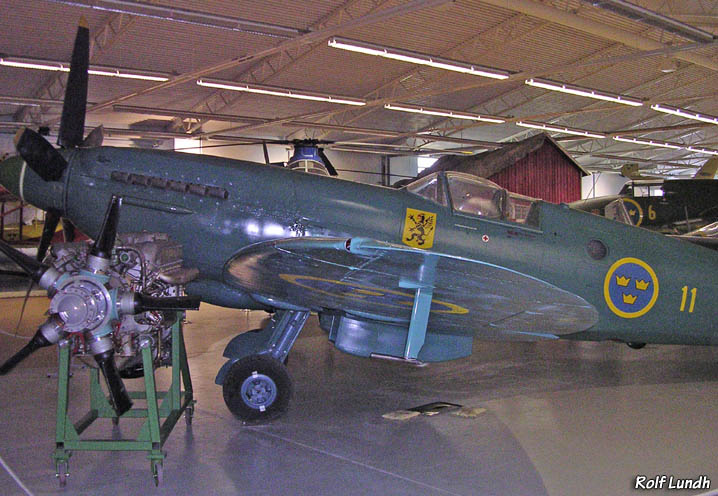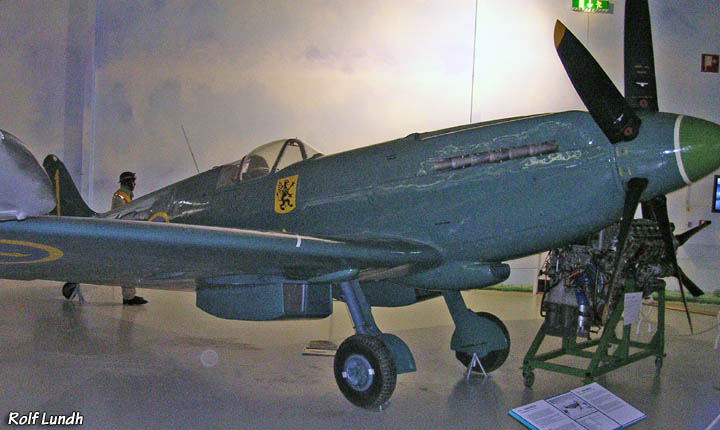 ---
Serial #: PM627
Construction #:
6S-699626
Civil Registration:
None

Model:
Spitfire PR Mk. XIX
Name: None
Status: Display
Last info: 2012

---
History:
Delivered to Royal Air Force as PM627.
- BOC: 1945.
- SOC: 1951.
Transferred to Indian AF as HS964.
- BOC: 1953.
- SOC: 1957.
Indian AF Museum, Palam AB, New Dehli, 1957-1971.
- Stored, unrestored.
John Weir/Canadian Fighter Pilots Association, Downsview, Ontario, February 3, 1971-1982.
- Arrived disassembled in a C-130.
- Static restoration, displayed as PM627/YO-X & DB-X.
Canadian National Exhibit Grounds, Toronto, 1972-1973.
Ontario Science Center, Toronto, Ontario, November 1973-1978.
- Displayed.
Canadian Warplane Heritage, Mount Hope, Ontario, 1980.
David C. Tallichet/MARC, Chino, CA, 1982.
Flygvapenmuseum
, Malmslatt, Sweden, October 1982-2012.
-
Acquired in trade for one Tp79 (DC-3), one J34 (Hawker Hunter),
one AD-4 Skyraider and two and a half SAAB A32 Lansen attack jets!
- Fully restored for static display.
- Displayed as RSwAF as Fv31051.
---
Source(s):
Chapman, John & Goodall, Geoff, Edited by Paul Coggan - Warbirds Directory,Warbirds Worldwide Ltd., Mansfield, England, 1989.
Goodall, Geoff - Warbirds Directory-4th Edition, 2003.
Federal Aviation Administration

Video/Photo Source(s):
Eric Dumigan Photography, www.airic.ca, 2002
Rolf Lundh.
Brian Johnstone


---

Research Assistance:
-

---
WARBIRD REGISTRY
>
SPITFIRE REGISTRY
>
PREVIOUS PAGE
---