---
WARBIRD REGISTRY
>
PV-1 VENTURA REGISTRY
>
PREVIOUS PAGE
---
RB-34 Ventura/41-38117
---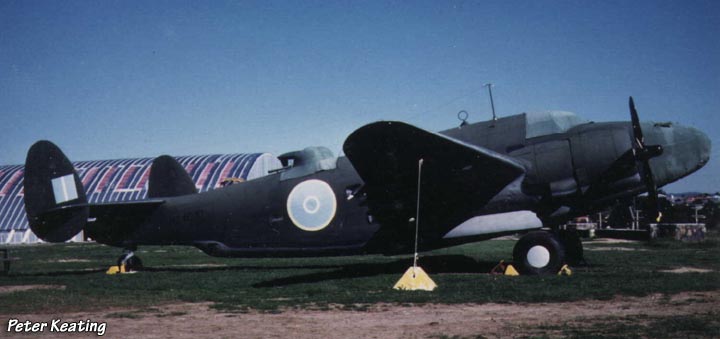 ---
Serial #: 41-38117
Construction #:
137-4773
Civil Registration:
None
Model(s):
RB-34
B-34A
Name: None
Status: Displayed
Last info: 2002

---
History:
Built for USAAF as RB-34/41-38117.
Delivered to Royal Air Force as FD665, 19??.
- Not delivered, direct transfer to New Zealand.
Transferred to Royal New Zealand AF as NZ4600.
- BOC: June 1943.
- SOC: November 12, 1947.
M. Russ, Nelson, New Zealand, 1947-1971.
- Moved to farm by truck.
Museum of Transport & Technology
, Auckland, New Zealand, 1971-2002.
- Recovered from farm.
- Restored for static display using components of NZ4522.
- Displayed as RNZAF/NZ4600.
---
---
WARBIRD REGISTRY
>
PV-1 VENTURA REGISTRY
>
PREVIOUS PAGE
---