P-51 MUSTANG/44-12016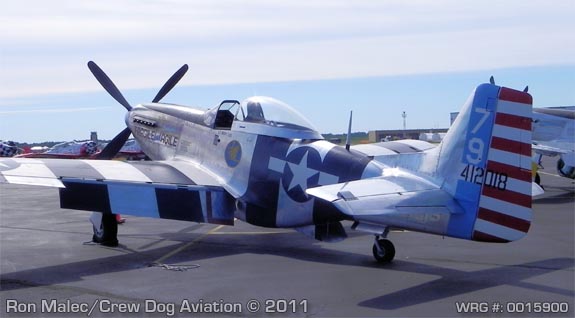 ---
Serial #: 44-12016
Construction #: N/A
Civil Registration:
G-CBNM

Model(s):
P-51K-10NT Mustang
Name: Fragile but Agile
Status: Airworthy
Last Info: 2010

Delivered to U.S. Army Air Force as 44-12016, 19??.
Misidentified as 44-63864
Fighter Collection, Duxford, UK, March 2002.
- Registered as G-CBNM with serial number 44-63864.
- Flying in 78th FG colors as Twilight Tear, 2003.
- Flown to U.S. for the Gathering of Mustangs and Legends, 2007.
- Ferried to Fighter Rebuilders, Chino, CA for rebuild, 2007.
- Serial number changed to 44-12016.
- First flight, Summer 2010.

---
This profile is still be researched and the data is as accurate as we can make it but it might not be 100% correct, please keep that in mind.
Source(s):
-

Photo Source(s):
Ron Malec/Crew Dog Aviation
Research Assistance:
None