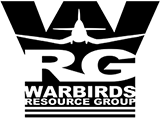 A WARBIRDS RESOURCE
GROUP WEBSITE
---
DEPARTMENTS:
· Warbirds Resource
Group
· WIX
· Warbird Registry
· Jet Registry
· Codes
· Main Menu

Custom Search
STAFF
PX STORE
CONTACT US
SUPPORT THE SITE
LINKS
---
---
MAIN INDEX >

---
Venom/J-1763
---

---
Serial #: J-1763
Construction #: -
Civil Registration:
G-BLSE
N902DM
Model(s):
FB Mk. 54
Mk. 4
Name: None
Status: Destroyed
Last info: 1990

History:
Aces High Ltd, Duxford, UK, May 20, 1985.
- Registered as G-BLSE.
Warplanes Inc, East Middlebury, VT, Aug. 1985-1986.
- Registered as N902DM.
Classic Fighters Inc, Argyle, TX, June 1986.
Ernest J. Salviano, Arlington, TX, Apr. 1990.
- Crashed and destroyed, Muskogee, OK June 8, 1990.
-- Mr. Saviano fatally injured.

---
NTSB Identification: FTW90DPJ08
The docket is stored on NTSB microfiche number 42859.
Accident occurred Friday, June 08, 1990 in MUSKOGEE, OK
Probable Cause Approval Date: 12/8/1992
Aircraft: DE HAVILLAND VENOM 112 MK4, registration: N902DM
Injuries: 1 Fatal.

WITNESSES REPORTED THAT THERE WAS A TOTAL OF THREE ATTEMPTED TAKEOFFS. THE FIRST TWO WERE ABORTED AFTER ROLLING 1/3 AND 1/2 WAY DOWN THE RUNWAY RESPECTIVELY. DURING BOTH EVENTS THE AIRPLANE ROTATED BUT THE MAIN GEAR REMAINED ON THE RUNWAY. THE THIRD TAKEOFF ATTEMPT RESULTED IN ROTATION 2,500 TO 2,800 FEET DOWN THE RUNWAY AND OVER ROTATION. WITNESSES REPORTED THAT THE AIRPLANE BECAME AIRBORNE AND THE LEFT WING DIPPED, FOLLOWED BY RIGHT WING CONTACT AND LOSS OF CONTROL. ABOUT 20 MINUTES AFTER IMPACT, FIRE CAUSED THE EJECTION SEAT TO FIRE, WITH THE PILOT STILL STRAPPED IN. AN EXPERIENCED PILOT IN THIS TYPE AIRPLANE STATED THAT ROTATION AT THIS GROSS WEIGHT SHOULD HAVE OCCURRED AFTER ABOUT 4,000 FEET OF ROLL.

The National Transportation Safety Board determines the probable cause(s) of this accident as follows:
THE PILOT'S PREMATURE ROTATION AND THE SUBSEQUENT STALL. A FACTOR WAS THE PILOT'S LACK OF EXPERIENCE IN THE AIRPLANE.

---
Source(s):
Chapman, John & Goodall, Geoff, Edited by Paul Coggan - Warbirds Directory,Warbirds Worldwide Ltd., Mansfield, England, 1989.

NTSB, www.ntsb.gov


Photo Source(s):
Zane Adams

Research Assistance:
N/A

---
MAIN INDEX >

---
HOW CAN I
SUPPORT
THIS SITE?
(Click Here For Info)
---
---