---
WARBIRD REGISTRY
>
JET REGISTRY
>
F-86 SABRE REGISTRY
>
PREVIOUS PAGE
---
CL-13 SABRE/RCAF 23454
---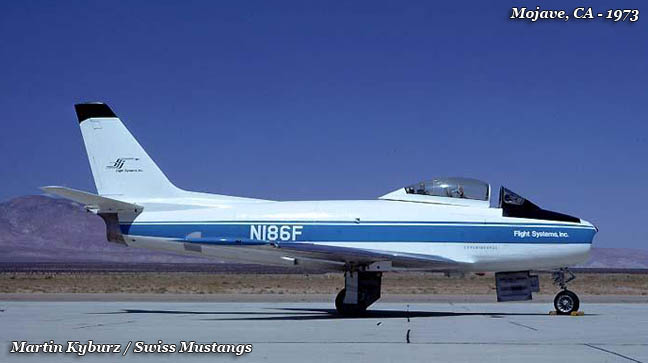 ---
Serial #: RCAF23454
Construction #: 1244
Civil Registration:
CF-AMH
N186F

Model(s):
CL-13 Sabre Mk. 6
Name: None
Status: Wrecked
Last info: 1978

---
History:
Delivered to Royal Canadian AF as RCAF23454, 19??.
- Allocated to RCAF Golden Hawks Aerobatic Team.
Milt Harradence/Air Museum Of Canada, Calgary, Alberta, August 9, 1965.
- Registered as CF-AMH.
Flight Test Research Inc, Long Beach, CA, August 1965-1973.
Flight Systems Inc
, Mojave, CA, 1973-1978.
- Damaged beyond repair, White Sands, NM, May 17, 1978.
---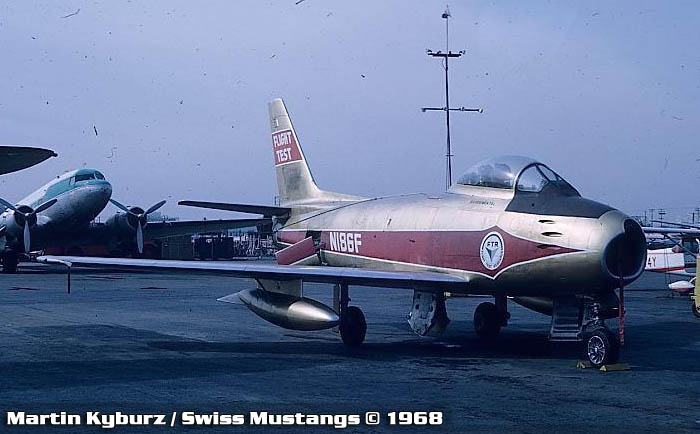 ---
Source(s):
Chapman, John & Goodall, Geoff, Edited by Paul Coggan - Warbirds Directory,Warbirds Worldwide Ltd., Mansfield, England, 1989.
Duncan's Sabre Site

Photo Source(s):
Martin Kyburz/Swiss Mustangs.


---

Research Assistance:
-

---
WARBIRD REGISTRY
>
JET REGISTRY
>
F-86 SABRE REGISTRY
>
PREVIOUS PAGE
---