---
WARBIRD REGISTRY
>
JET REGISTRY
>
F-86 SABRE REGISTRY
>
PREVIOUS PAGE
---
CL-13 SABRE/RCAF23300
---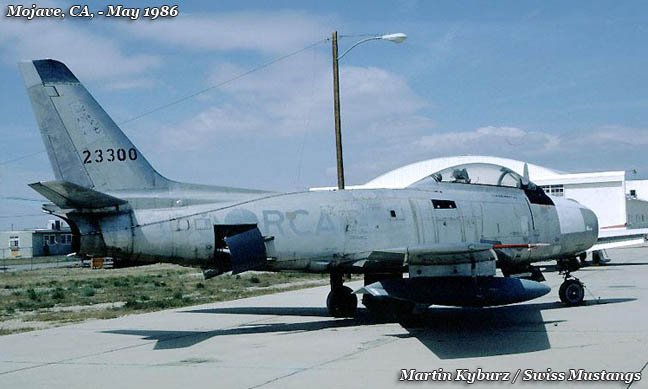 ---
Serial #: RCAF23300
Construction #: 1090
Civil Registration:
N4724A

Model(s):
CL 13 Sabre Mk. 5
QF-86E Sabre
Name: None
Status: Unknown
Last info: 1986

---
History:
Maritime Aircraft Repair & Overhaul/Targetair Ltd, Moncton, NB
Flight Systems Inc
, Mojave, CA, February 1984-1985.
- Registered as N4724A.
- Reported shot down, White Sands Missile Range, NM, December 1985.
This aircraft was reported shot down in 1985, but since the above
photo was taken in 1986 this information appears to be in error.
---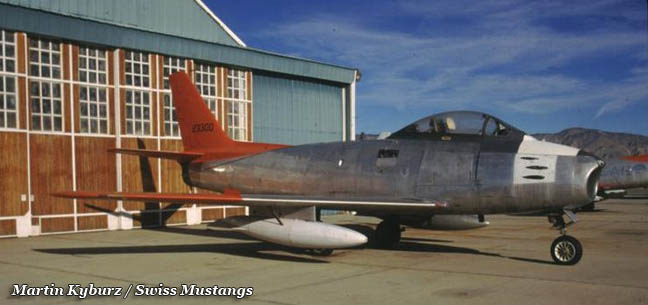 ---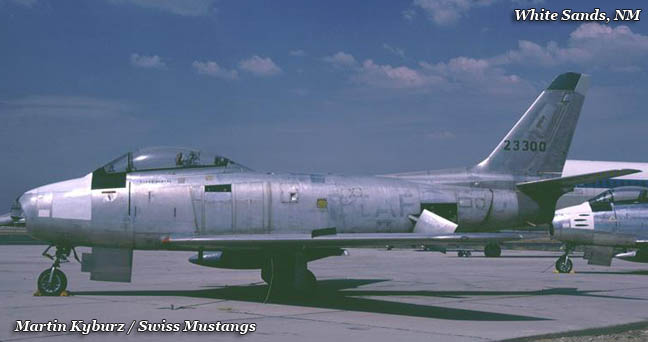 ---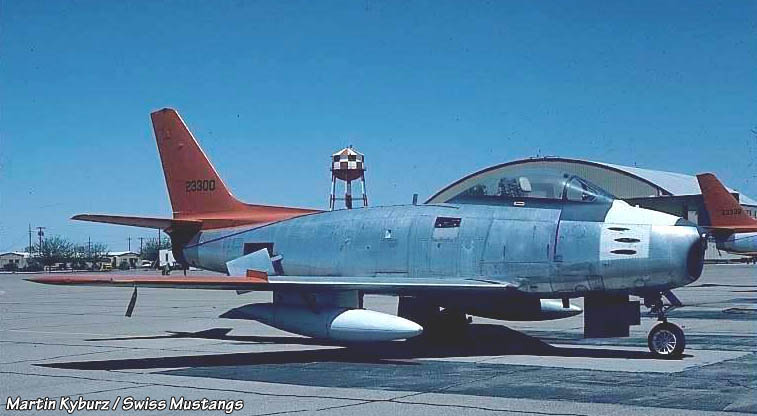 ---
Source(s):
Chapman, John & Goodall, Geoff, Edited by Paul Coggan - Warbirds Directory,Warbirds Worldwide Ltd., Mansfield, England, 1989.
Photo Source(s):
Martin Kyburz/Swiss Mustangs.

---
WARBIRD REGISTRY
>
JET REGISTRY
>
F-86 SABRE REGISTRY
>
PREVIOUS PAGE
---