F-86 SABRE/52-4986

North American F-86 Sabre/52-4986 at Oshkosh, WI, 2007.
---
Serial #: 52-4986
Construction #: 191-682
Civil Registration:
N188RL

Model(s):
F-86F Sabre
Name: None
Status: Airworthy
Last info: 2018

History:
Manufactured by North American Aviation, Inglewood, CA, 1953.
Delivered to U.S. Air Force as 52-4986, 1953.

Assigned to the 3595th Combat Crew Training Wing/Air Training Command, Nellis AFB, NV, September 13, 1953.
Transferred to the 3525th Combat Crew Training Wing, Air Training Command, Williams AFB, AZ, May 1956.
Transferred to the Sacramento Air Material Area, McClellan AFB, CA, March 1958.
Returned to NAA Inglewood - Overhaul, May 19, 1960.
Dropped from Inventory as Transfer to MAP, August 1960.

Delivered to the Argentinian Air Force as C-125, November 19, 1960.

Assigned to the 1st Grupo (IV Brigada Aerea).
Withdrawn from use, August 11, 1986

Coleman Warbird Museum, Coleman, TX, March 6, 1990.
D.K. Precision Inc, Fort Lauderdale, FL, June 1990-1992.
Michael E. Keenum, Palos Park, IL, June 1992,

Flew as 24584/MIG Mad Marine, from DuPage Airport, 1995.

Aileron, Inc., Forest Park, IL, March 5, 1997.
Warbird Heritage Foundation Inc, Lake Forest, IL, August 2005-2018.

Flown in USAF Scheme as 24986/FU-986.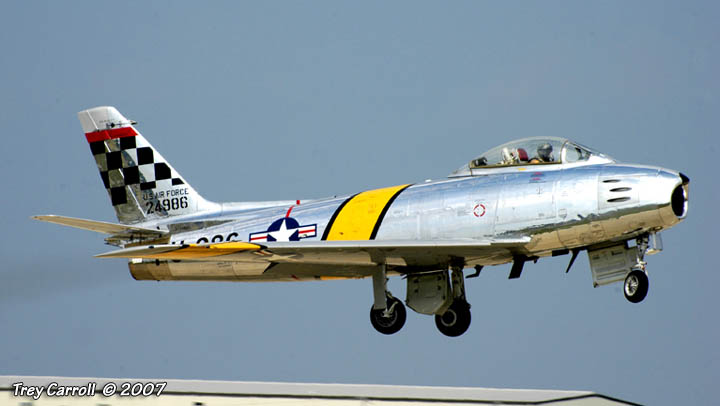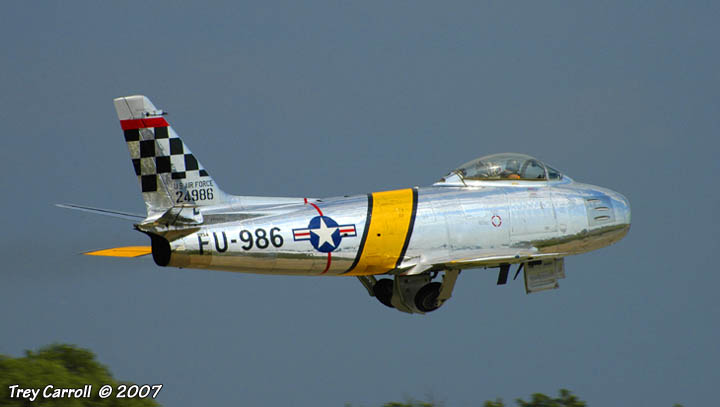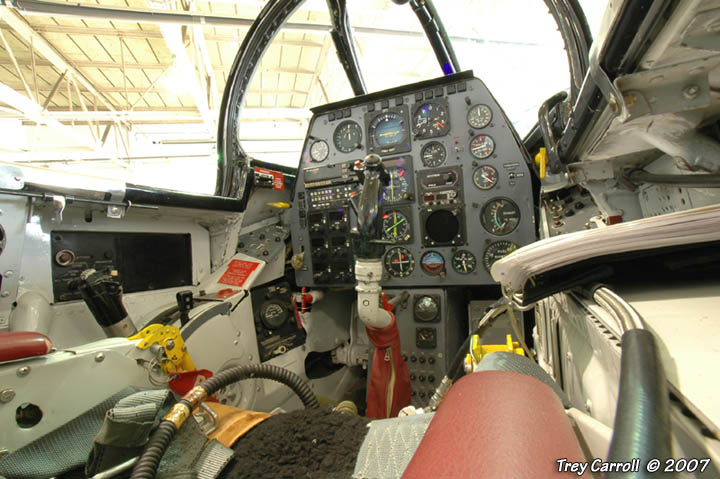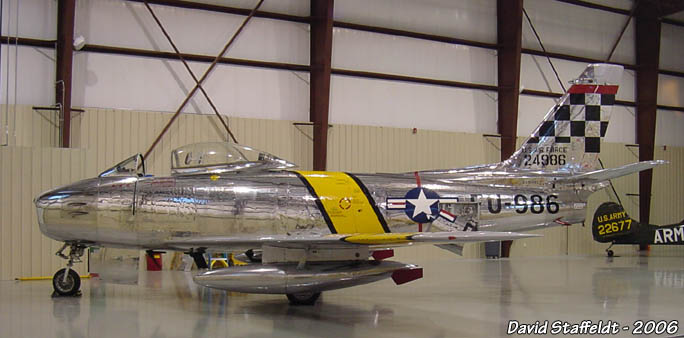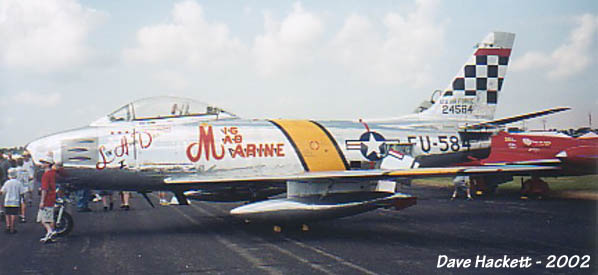 As Mig Mad Marine.
---
Source(s):
Chapman, John & Goodall, Geoff, Edited by Paul Coggan - Warbirds Directory,Warbirds Worldwide Ltd., Mansfield, England, 1989.
Goodall, Geoff - Warbirds Directory-4th Edition, 2003.
Federal Aviation Administration.
Warbird Heritage Foundation Inc.

Photo Source(s):
David Staffeldt.
Dave Hackett.
Mark Silvestri
Trey Carroll


---

Research Assistance:
-