BUCCANEER/XW547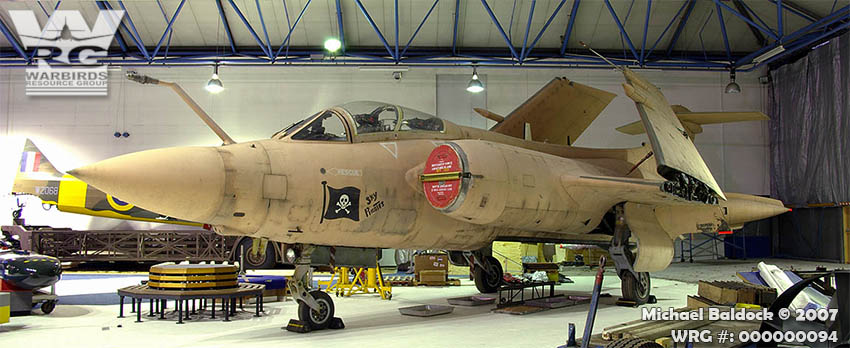 ---
Serial #: XW547
Construction #: B3-08-71
Civil Registration:
None

Model(s):
S2B Buccaneer
Name: Guiness Girl
Status: Displayed
Last info: 2019

History:
Delivered to the Royal Air Force as XW547.
BOC: October 31, 1972.
Assigned to 15 Squadron RAFG at RAF Laarbruch, November 2, 1972.
Transferred to 12 Squadron.
Transferred to 237 OCU.
Transferred to 216 Squadron.
Re-winged in late 1980.
Transferred to 208 Squadron.
Transferred to 12 Squadron
Recieved desert pink scheme, January 1991
Flown to Muharraq Air Base in Bahrain to be part of Operation Granby.
Withdrawn from use in 1993 and earmarked for preservation.
RAF Museum, Cosford, UK, 19??.
RAF Museum
, London, UK, ????-2019.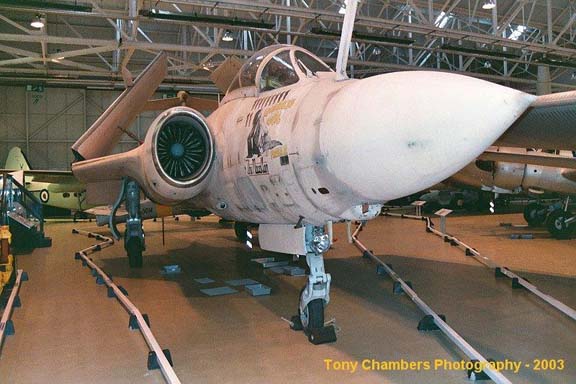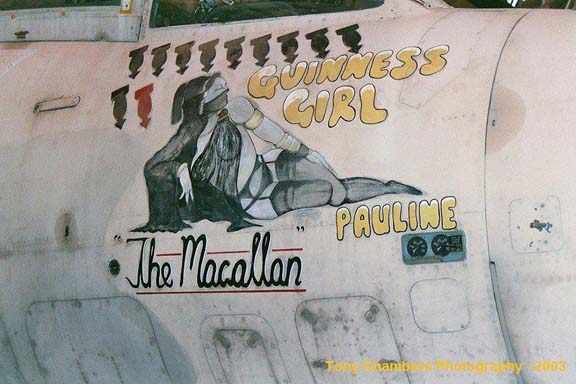 Photo Source(s):
Tony Chambers Photography
Michael Baldock.