---
WARBIRD REGISTRY
>
SKYHAWK REGISTRY
>
PREVIOUS PAGE
---
SKYHAWK/Bu. 142940
---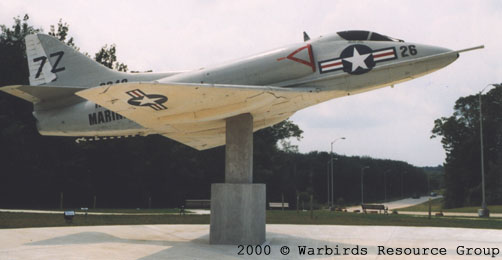 Gate guard at NAS South Weymouth (now closed, but aircraft was still there in 2000).

---
Bureau #: 142940
Construction #: ?
Civil Registration:
None

Model(s):
A-4B Skyhawk
Name: None
Status: Displayed
Last info: 2000

---
History:
NAS South Weymouth, South Weymouth, MA, 19??-2000.
- Gate guard as 7Z/26.
- Part of Shea Field Memorial Grove.
Reported moved to Hanscom AFB, Lexington, MA.

---
---
WARBIRD REGISTRY
>
SKYHAWK REGISTRY
>
PREVIOUS PAGE
---