---
WARBIRD REGISTRY
>
HELLCAT REGISTRY
>
PREVIOUS PAGE
---
HELLCAT/Bu. 93879
---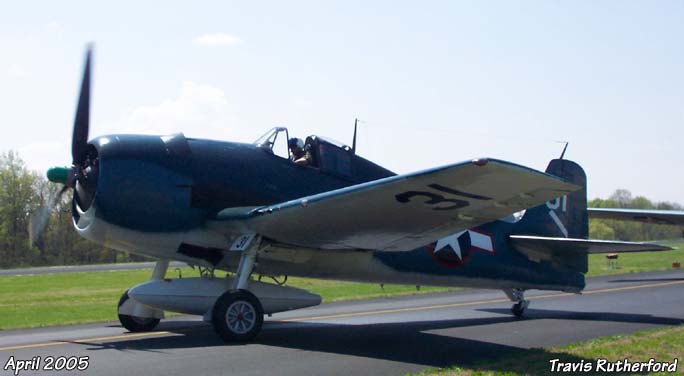 ---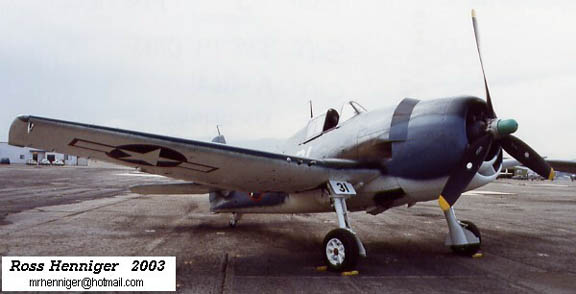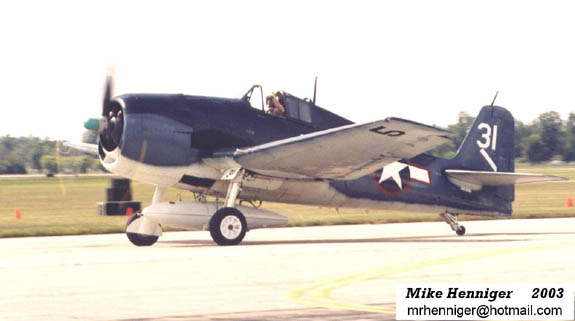 ---
Bureau #: 93879
Construction #:
A-11631
Civil Registration:
N4994V

Model(s):
F6F-5 Hellcat
Name: None
Status: Destroyed
Last info: 2005

---
History:
Normandie Iron And Metal Company, 1959.
Ed Maloney/The Air Museum, Claremont, CA, 1958-1962.
- Registered as N4994V.
The Air Museum, Ontario & Chino, CA, 1962-1972.
- Damage while landing, Elsinore Dry Lake, CA, 1972.
- Repaired.
Planes Of Fame
, Chino, CA, 1972-2005.
- Flew in USN scheme as 93879/31.
- Destroyed in fatal accident (see below), Oct. 8, 2005.
-- Pilot Art Vance fatally injured.
---
NTSB Identification: ATL06LA003.
The docket is stored in the Docket Management System (DMS). Please contact Records Management Division
14 CFR Part 91: General Aviation
Accident occurred Saturday, October 08, 2005 in Monterey, TN
Aircraft: Grumman F6F, registration: N4994V
Injuries: 1 Fatal.

HISTORY OF FLIGHT

On October 8, 2005 at 1633 central daylight time, a Grumman F6F, N4994V, registered to Air Museum, and operated by the Airline Transport Pilot, collided with power lines, fell to the ground and burst into flames during cruise flight in Monterey, Tennessee. The business flight was operated under the provisions of Title 14 CFR Part 91, and visual flight rules. Instrument meteorological conditions prevailed and no flight plan was filed for the trip to Little Rock, Arkansas. The pilot received fatal injuries and the airplane sustained substantial damage. The flight originated in Sevierville, Tennessee, on October 08, 2005, at an undetermined time.

---
Source(s):
Chapman, John & Goodall, Geoff, Edited by Paul Coggan - Warbirds Directory,Warbirds Worldwide Ltd., Mansfield, England, 1989.
Goodall, Geoff - Warbirds Directory-4th Edition, 2003.
NTSB, www.ntsb.gov

Photo Source(s):
Mike Henniger.
Ross Henniger via Mike Henniger.
Travis Rutherford.


---

Research Assistance:
-

---
WARBIRD REGISTRY
>
HELLCAT REGISTRY
>
PREVIOUS PAGE
---