FM-2 Wildcat/Bu. 74763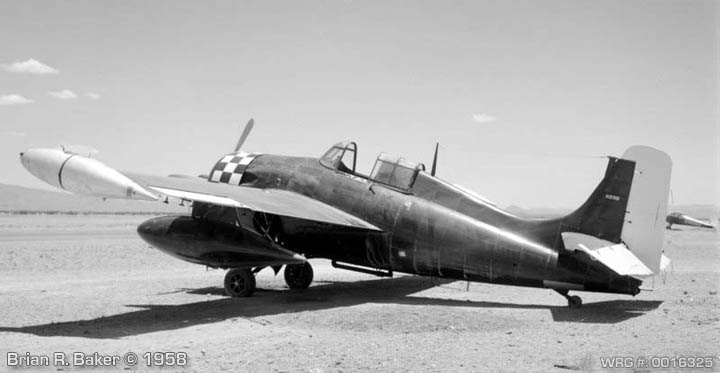 Bureau #: 74763
Construction #: 4955
Civil Registration:
N29B

Model:
FM-2 Wildcat
Name: None
Status: Unknown
Last info: 1970

History:
Delivered to U.S. Navy as Bu. 74763, 19??.
John Verdi, circa 1953.
Registered as N29B.
Fitted with Sperry Engine Analyzer and conducted extended flight tests for a new type of spark plug for the manufacturer.
Flown as sprayer, Safford, AZ, July 1958.
Sonora Air Service, Columbia, CA, 1963-1970.
Source(s):
Chapman, John & Goodall, Geoff, Edited by Paul Coggan - Warbirds Directory,Warbirds Worldwide Ltd., Mansfield, England, 1989.
Goodall, Geoff - Warbirds Directory-4th Edition, 2003.

Photo Source(s):
Brian R. Baker.

---
Research Assistance:
-