F4F Wildcat/Bu. 86819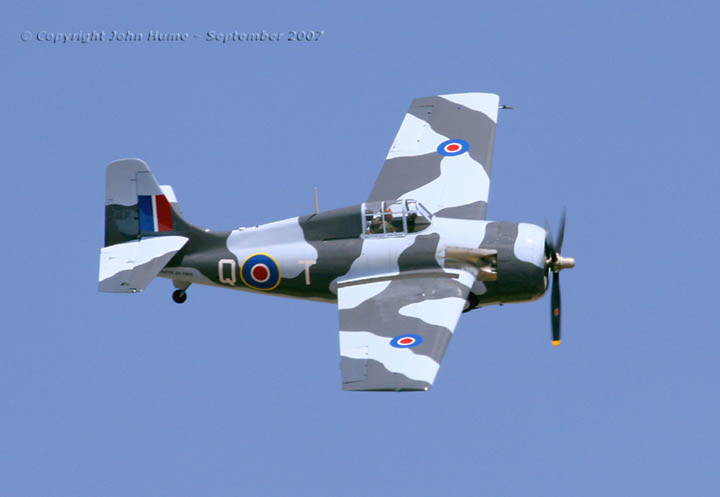 Bureau #: 86819
Construction #: 5877
Civil Registration:
N5833

Model(s):
FM-2 Wildcat
Name: None
Status: Airworthy
Last info: 2007

History:
Built by General Motors as FM-2.
Delivered to U.S. Navy as 86819, 19??.
Butler Aviation, Redmond, OR, circa 1957.
- Registered as N????.
- Modified for use as sprayer!.
- Crashed while spraying., circa 1958.
Ron Zerbel, Nyssa, OR, C60.
- Acquired hulk.
Reported to have pssed through various owners while being rebuilt.
Eugene Mahlon, OR, 1973.
Yankee Air Corps, Chino, CA, 1981-1986
- Registered as N5833, Aug. 1983.
Confederate Air Force/Air Group One, Ramona, CA, 1986-1989.
- Trucked from Chino to Ramona for rebuild.
- First flight Apr. 24, 1987.
Commemorative Air Force
, Harlingen/Midland, TX, Jan. 1989-2007.
- Damaged when undercarraige collapsed while park, CA, 1993.
- Flown as USN/86819/00/USS Carl Vinson.
- Shipped to New Zealand, 2002.