F4F Wildcat/Bu. 86690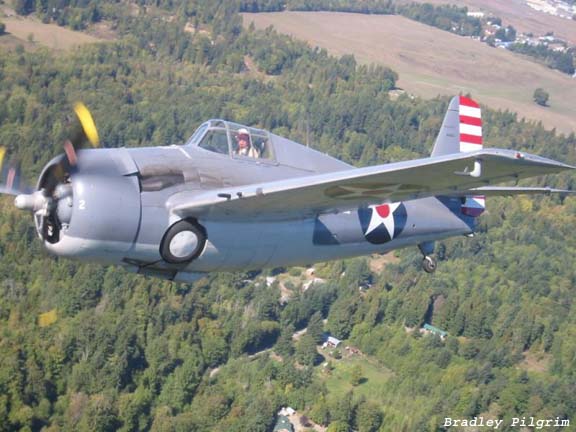 Bureau #: 86690
Construction #:
5744
Civil Registration:
N20HA
N49JC

Model(s):
FM-2 Wildcat
Name: None
Status: Restoration
Last info: 2019

History:
Delivered to the U.S. Navy as Bu. 86690.
Don Underwood, Phoenix, AZ, 1956-1958.
Registered as N20HA.
Modified and used as sprayer.
S.S. Steele, Safford, AZ, 1963-1964.
James R. Freese, Fremont & Modesto, CA, 1966-1972.
Jack Lenhardt/Lenhardt Airpark, Hubbard, OR, 1977-1979.
US Naval Air Museum, NAS Pensacola, FL, 1979-1990.
World Jet Inc, Fort Lauderdale, FL, Aug. 1993.
Jeff Clyman/NA-50 Inc, New York, NY, Oct. 1993-1994.
John Dimmer, Tacoma, WA, 1995-2011.
Loaned to Olympic Flight Museum, Olympia Regional Airport, WA.
Loaned to Boeing Museum of Flight for use as pattern aircraft, 2006-2011.
Richard Shuttleworth Trustees/Shuttleworth Collection, Old Warden, England, 2011-2016.
Thomas W. Harris, Leighton Buzzard, England, 2016-2019.
Registered as G-KINL.
Undergoing restoration to fly at Duxford.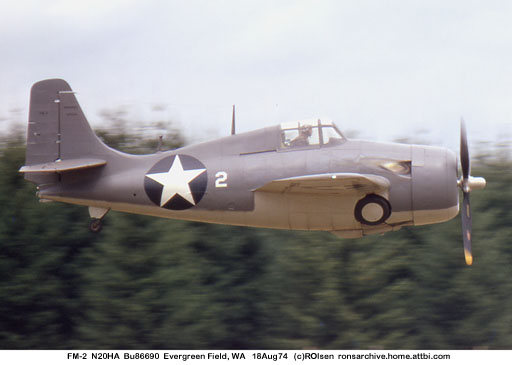 Source(s):
Chapman, John & Goodall, Geoff -
Warbirds Directory
,Warbirds Worldwide Ltd., Mansfield, England, 1989.
Federal Aviation Administration
, www.faa.gov, Washington D.C., 2002.
Stephen Rister's Warbird View
, www.caprok.net/warbirds/fm-2.htm, 2002.
Goodall, Geoff -
Warbirds Directory-4th Edition
, 2003.
Brad Pilgrim.
Photo Source(s):
Bradley Pilgrim.
Olsen, Ron -
Ron's Archive
, ronsarchive.home.attbi.com, 2002
---
Research Assistance:
John Terrell