F4F Wildcat/Bu. 86564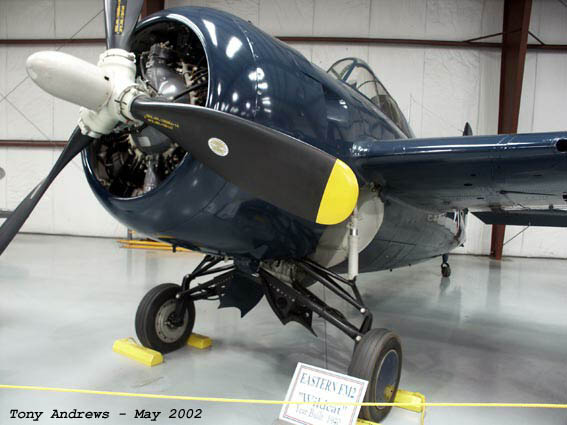 Bureau #: 86564
Construction #: 5618
Civil Registration:
N4629V

Model(s):
FM-2 Wildcat
Name: None
Status: Display
Last info: 2003

History:
Frank Tallman, Riverside-Flabob, CA, 1958.
- Registered as N4629V.
Tallmantz Aviation/Movieland Of The Air Museum, Orange County, CA, 1961-1966.
Rosen Novak Auto Co, Omaha, NE, 1966.
- Remained at Tallmantz until sold at auction, May 29, 1968.
F.R. Davis, Beaverton, OR, May 29, 1968-1970.
Charles F. Nichols/Yankee Air Corps/Yanks Air Museum
, Chino, CA, June 1983-2003.
Source(s):
Chapman, John & Goodall, Geoff, Edited by Paul Coggan - Warbirds Directory,Warbirds Worldwide Ltd., Mansfield, England, 1989.
Goodall, Geoff - Warbirds Directory-4th Edition, 2003.

Photo Source(s):
Tony Andrews.

---
Research Assistance:
-