FM-2 Wildcat/BuNo. 74512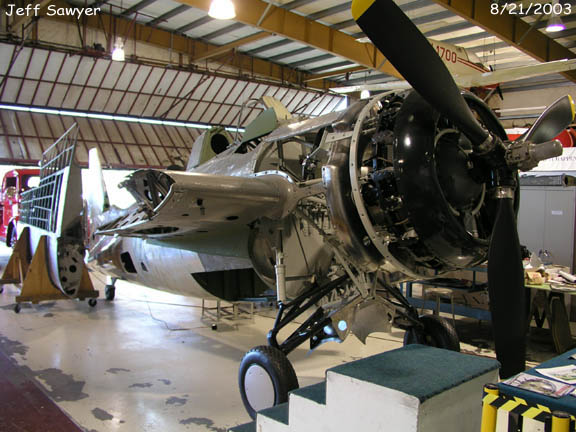 Bureau #: 74512
Construction #: 4704
Civil Registration:
None

Model(s):
FM-2 Wildcat
Name: None
Status: Displayed
Last info: 2019

History:
Delivered to U.S. Navy as Bu. 74512.
Edison Technical School, Seattle, WA, 1950-1960.
park playground, White Centre, Seattle, WA, 1965-1969.
Pacific Northwest Aviation History Museum, Boeing Field, WA, 1969-1983.
Restored for static display, Fairchild AFB, WA, 1983.
Museum Of Flight
, Boeing Field, Seattle, WA, 1983-2019.
Restoration completed 2010, displayed in the markings of VC-94, USS Shamrock Bay.
Source(s):
Chapman, John & Goodall, Geoff, Edited by Paul Coggan - Warbirds Directory,Warbirds Worldwide Ltd., Mansfield, England, 1989.
Goodall, Geoff - Warbirds Directory-4th Edition, 2003.

Photo Source(s):
Jeff Sawyer

---
Research Assistance:
Pat Carry.
John Terrell