F4F Wildcat/Bu. 46867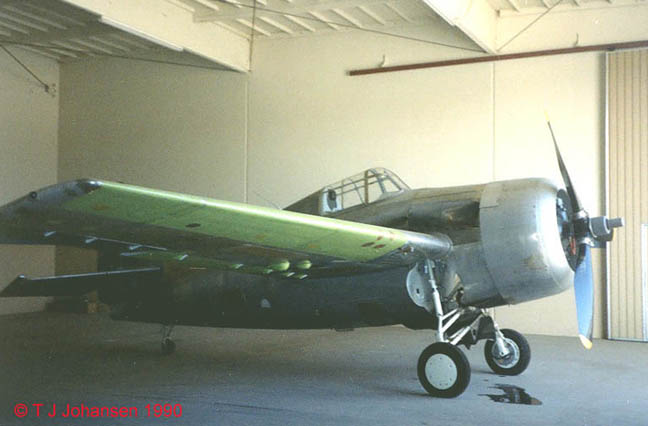 Bureau #: 46867
Construction #: 2020
Civil Registration:
N909WJ

Model(s):
FM-2 Wildcat
Name: None
Status: Airworthy
Last info: 2019

History:
Delivered to U.S. Navy as Bu. 46867.
Chicago Vocational High School, 1946-1961.
Displayed at service station, Palwaukee Airport, Wheeling, IL, 1961-1965.
Victory Air Museum, Mundelein, IL, 1968-1976.
Dark blue fuselage with yellow wings, cowl and rudder; later repainted as Wake Island "211-F-11".
Stored disassembled, Chino, CA.
Don Whittington/World Jet Inc, Fort Lauderdale, FL, August 2, 1989-1991.
Registered as N909WJ.
Rebuild to airworthy, Ft. Collins, CA, 1989-1990.
Flown to Chino, CA, shipped to UK, December 30, 1990.
Doug Arnold/Warbirds of Great Britain Lt, Biggin Hill, 1989-1994.
Delivered from Bournemouth to Lelystad, Ntetherlands, Nov. 23, 1992.
Iron Baron Corp, Dover, DE, Aug. 17, 1994-2005.
Stored, North Weald, England, 1997-2003.
Shipped to US in 2003.
Bruce E. Graham, Irvine, CA, 2005-2007.
Michael Gillian
, Aurora, IL, March 2007-2019.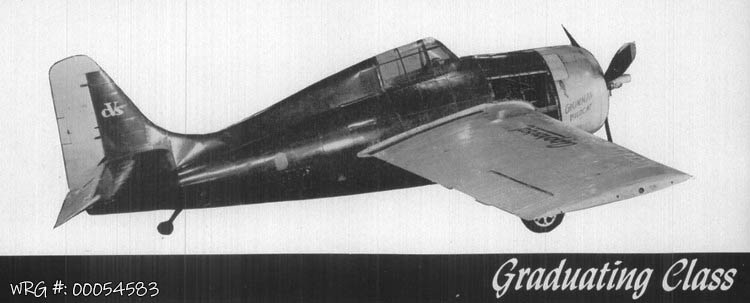 At Chicago Vocational High School, 1951.
---
Source(s):
Chapman, John & Goodall, Geoff, Edited by Paul Coggan - Warbirds Directory,Warbirds Worldwide Ltd., Mansfield, England, 1989.
Goodall, Geoff - Warbirds Directory-4th Edition, 2003.

Photo Source(s):
TJ Johansen

---
Research Assistance:
John Terrell
Chris Brame