SKYTRAIN/43-30652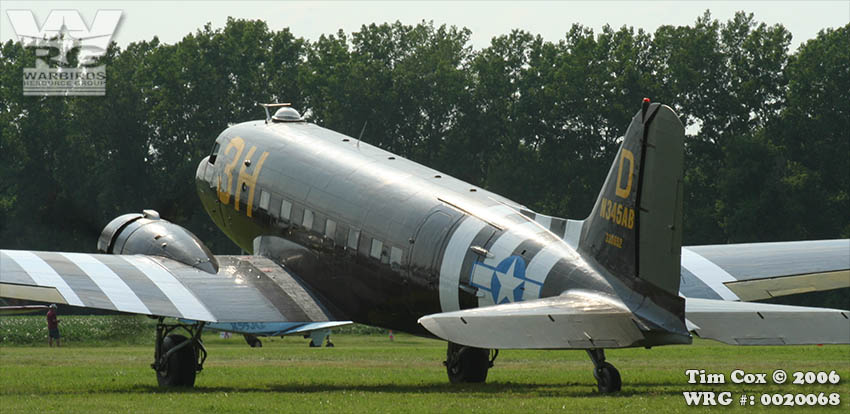 ---
Serial #: 43-30652
Construction #: 13803
Civil Registration:
NC65135
N65135
CF-RTB
C-FRTB
N345AB

Model(s):
C-47A-70-DL Skytrain
Name: Whiskey 7
Status: Airworthy
Last info: 2019

History:
Delivered to the United States Army Air Force as 43-30652.
Assigned to the 37th TCS, 316th TCG.
Transferred to the 12th AF in the Mediterranean.
Transferred to the 37th TCS, 316th TCG, 9th AF in Cottesmore (Station 489),UK.
Coded as W7*D.
Transported paratroopers of the 3rd Battalion, 505th Parachute Infantry Regiment and the 456th Parachute Field Artillery Battalion to a drop zone near Sainte-Mère-Église, Normandy, France on Mission 'Boston', June 6, 1944.
Transferred to RFC, October 22, 1945.
Penn Central Airlines, 19??.
Frontier Airlines, December 1949.
Eastern Provincial Airways, Canada, April 27, 1965.
Skycraft Air Transport, Canada, August 1987.
1941 Historical Aircraft Group Museum, Geneseo, NY, April 2005-2019.
Registered as N345AB.
Named Whiskey 7.
Photo Source(s):
Timothy Cox.