C-47 SKYTRAIN/42-93579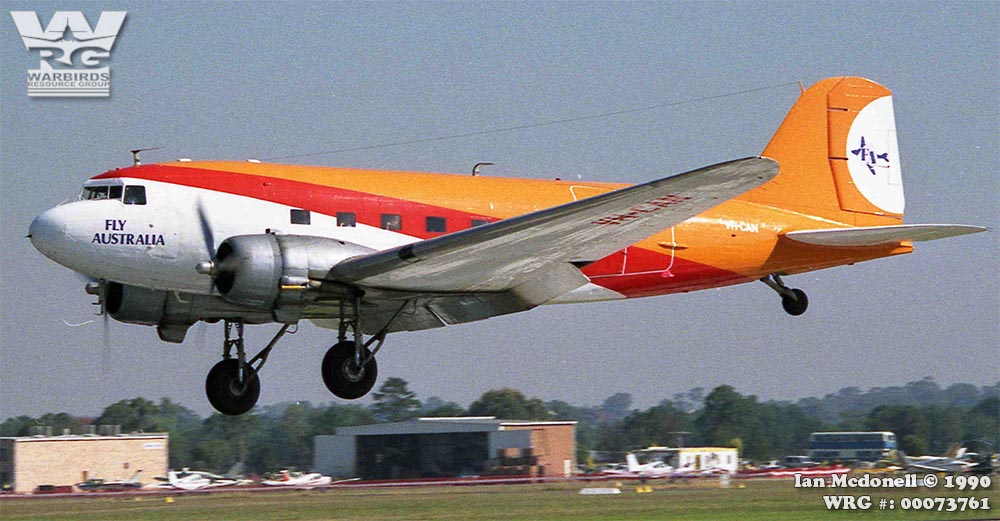 Serial #: 42-93579
Construction #: 13506
Civil Registration:
VH-ASD
VH-CAN
ZK-AMY

Model(s):
C-47A-25-DK Skytrain
Dakota IV
Name: None
Status: Displayed
Last info: 2018

History:
Delivered to United States Army Air Force as 42-93579.
Dept of Civil Aviation, March 20, 1947.
Registered as VH-ASD.
Reregistered as VH-CAN, August 9, 1950.
Paradak Pty Ltd, Melbourne, Australia, October 27, 1978.
Peter Vincent, Wellington, New Zealand, August 1994.
Registered as ZK-AMY.
Named Lady Jane.
Southern DC3 Trust, New Zealand, circa 2007-2018.
Photo Source(s):
Ian McDonell

---
Research Assistance:
-