CORSAIR/Bu. 14694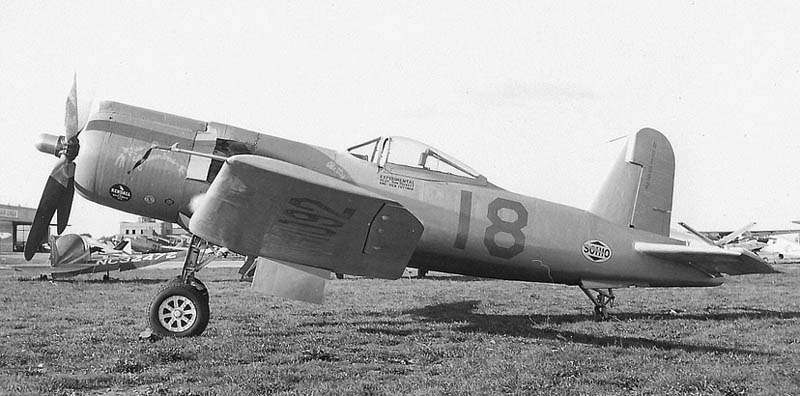 Vought XF2G-1 Corsair/Bu. 14694/NX91092
[Source: Unknown]
Bureau #: 14694
Construction #: 1703
Civil Registration:
NX91092

Model: XF2G-1 Corsair
Name: Miss Port Columbus
Status: Destroyed
Last info: 1950

History:
Delivered to U.S. Navy as Bu. 14694.
SOC: May 31, 1947
Tested at Mustin Field, PA and NAS Patuxent, October 1945-May 1947.
Ron Puckett, circa 1947-1949.
Registered as NX91092.
Flew as Bendix racer #18/Miss Port Columbus
1947 Scheme: Blue with Orange cowl and tail cone. White letters and numbers
1949 Colors: Light Gray and Light Blue. Light Blue letters and numbers
Sam Goldman/Chesapeake Airways, Salisbury, MD, circa 1950.
Airframe reported burnt for fire practice.
Photo Source(s):
Unknown

Research Assistance:
Lance Kuhn