---
WARBIRD REGISTRY
>
HERCULES REGISTRY
>
PREVIOUS PAGE
---
HERCULES/61-2362
---

---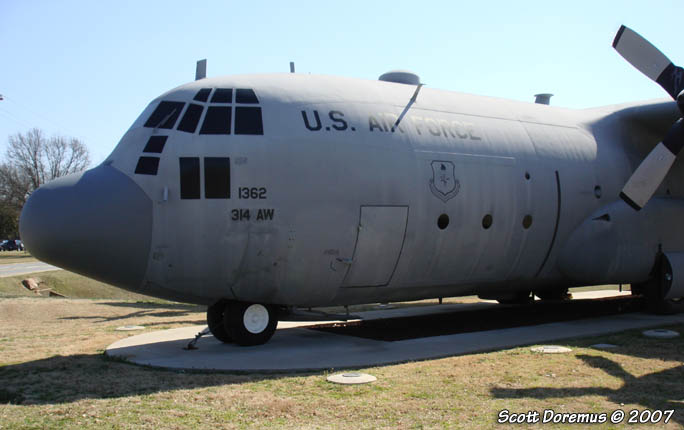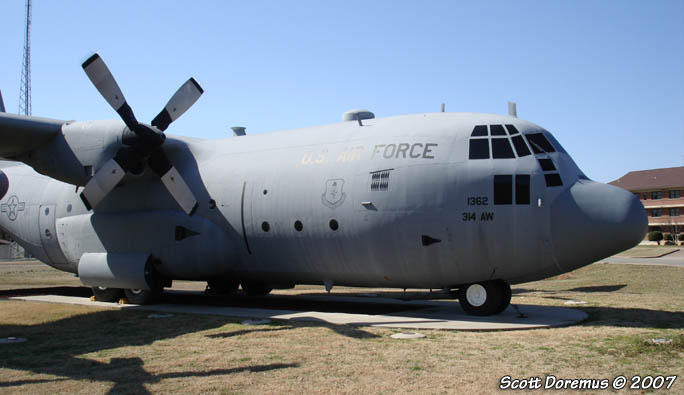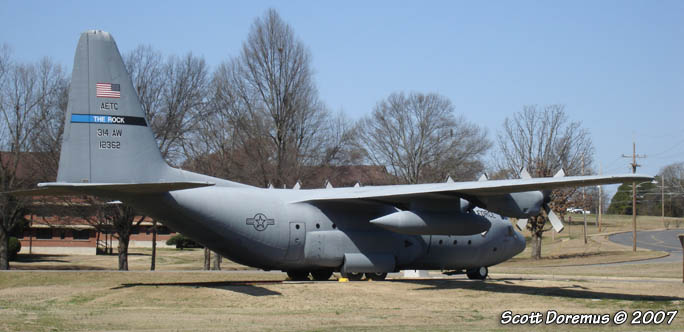 ---
Serial #: 61-2362
Construction #: ?
Civil Registration:
None
Location:
34°53'54.4"N 92°08'08.6"W

Model(s):
C-130E Hercules
DC-130
Name: None
Status: Display
Last info: 2016

---
History:
Delivered to USAF as 61-2362, June 1962.
– Accepted at Sewart AFB, TN.
– Transferred to 100th Strategic Reconnaissance Wings, Davis Monthan AFB, AZ, 1969.
— Converted to DC-130
— Deployed to Isan AB, Korea & Utapao RTAFB, Thailand.
– Transferred to 314th Tactical Airlift Wing, Little Rock AFB, AR, Dec. 1979.
— Returned to C-130E configuration, August 1984.
— Displayed in Heritage Park, Little Rock AFB, AR, June 2003-2016.
---
---
WARBIRD REGISTRY
>
HERCULES REGISTRY
>
PREVIOUS PAGE
---