C-119 FLYING BOXCAR/53-8076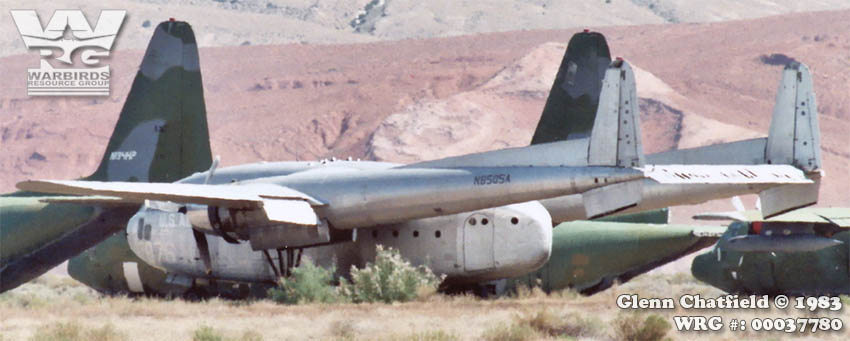 Serial #: 53-8076
Construction #: 179
Civil Registration:
N8505A

Model(s):
C-119G Flying Boxcar
C-119L Flying Boxcar
Name: None
Status: Displayed
Last info: 2019

History:
Built by Kaiser-Fraser.
Delivered to United States Air Force as 53-8074.
BOC: circa 1954
Assigned to the 129th Troop Carrier Group, California ANG, Hayward ANGB, CA, circa 1968
Converted to C-119L, 1973.
Transferred to MASDC as CJ456, January 1, 1975.
Dross Metals, Tucson, AZ, November 13, 1979.
Registered N8505A, December 1980.
J.D. Gifford & Associates, Anchorage, AK, 1984.
Alaska Commercial Fishing & Agricultural Bank, Anchorage, AK, February 1985.
Northern Pacific Transport, Anchorage, AK, 1986.
Alaska Aircraft Leasing Inc, Anchorage, AK, July 1987.
Hawkins and Powers, Greybull, WY, September 9, 1992.
D&G Inc, Greybull, WY., August 23, 2000.
Pride Capital Group, Deerfield, IL, September 28, 2005.
Plane remained stored at Greybull.
Harold Sheppard Jr., Riverton, WY, November 9, 2006.
The Museum of Flight and Aerial Firefighting
, South Bighorn County Airport, Greybull, WY, October 9, 2009-2019.
Photo Source(s):
Glenn Chatfield

---
Research Assistance:
-