C-119 FLYING BOXCAR/48-0352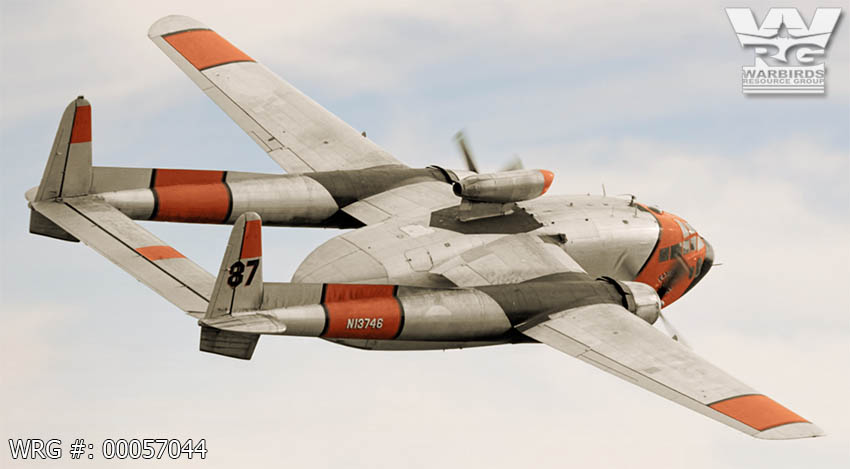 Serial #: 48-0352
Construction #: 10334
Civil Registration:
N13746

Model(s):
C-119B Flying Boxcar
C-119C Flying Boxcar
Name: None
Status: Restoration
Last info: 2016

History:
Delivered to United States Air Force as 48-0352, 19??.
Flew in battle of the Chosin Reservoir during the Korean conflict.
Converted to C-119C circa 1955.
Transferred to MASDC, December 3, 1966.
Hemet Valley Flying Service, Hemet, CA, ????.
Civil Air Transport, ????.
Air Flight Test Center Museum, Edwards AFB, CA, ????.
Air Mobility Command Museum
, Dover AFB, DE, 2016-2019.
Stored pending restoration for static display.
Photo Source(s):
sledge39/WIX

---
Research Assistance:
-