B-29 SUPERFORTRESS/44-84053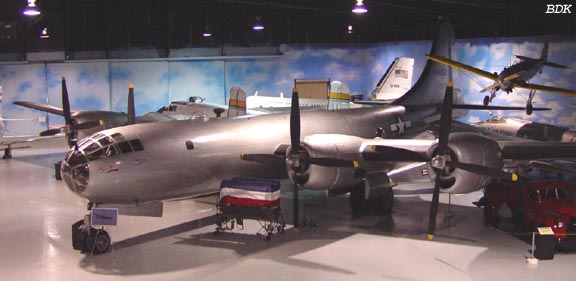 ---
Serial #: 44-84053
Construction #: ?
Civil Registration:
None

Model(s):
B-29B Superfortress
TB-29B Superfortress
Name: Big Red
Status: Display
Last Info: 2019

Bell Bomber Plant in Marietta, Georgia.
Delivered to United States Army Air Force as 44-84053.
Stored Aberdeen Proving Ground, MD 1956-1974.
Museum Of Aviation
, Robins AFB, GA, 1985-2019.
Source(s):
Chapman, John & Goodall, Geoff, Edited by Paul Coggan - Warbirds Directory,Warbirds Worldwide Ltd., Mansfield, England, 1989.
Goodall, Geoff - Warbirds Directory-4th Edition, 2003.

Photo Source(s):
BDK

---
Research Assistance:
-