B-29 SUPERFORTRESS/44-69972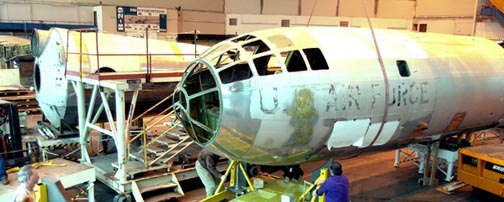 ---
Serial #: 44-69972
Construction #: ?
Civil Registration:
None

Model:
B-29 Superfortress
Name: Doc
Status: Airworthy
Last Info: 2019

Delivered to United States Army Air Force as 44-69972.
BOC: March 1945.
SOC: October 1956.
Flown as "Doc".
The aircraft was in a squadron who wore nose art depicting Disney's "Snow White & the Seven Dwarfs."
NAS China Lake, CA, 1956-1998.
Flown to China Lake for use as bombing target.
United States Aviation Museum, Inyokern, CA, April 15, 1998-2000.
Recovered by USAM Chief Executive Officer Tony Mazzolini.
Boeing
, Wichita, KS, 2000-2019.
Restored to airworthy by Boeing volunteers, Wichita, KS.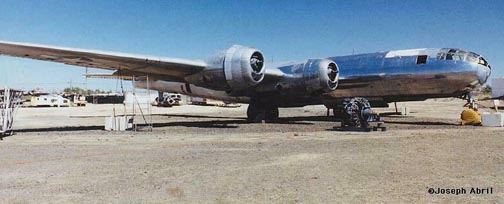 Source(s):
-

Photo Source(s):
Joseph Abril.

---
Research Assistance:
-