B-29 SUPERFORTRESS/44-61975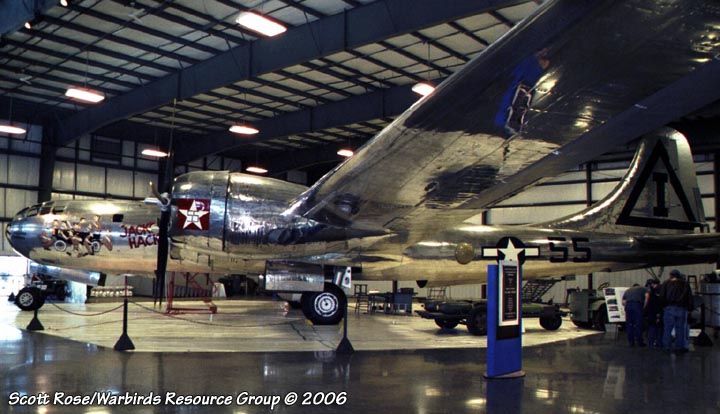 ---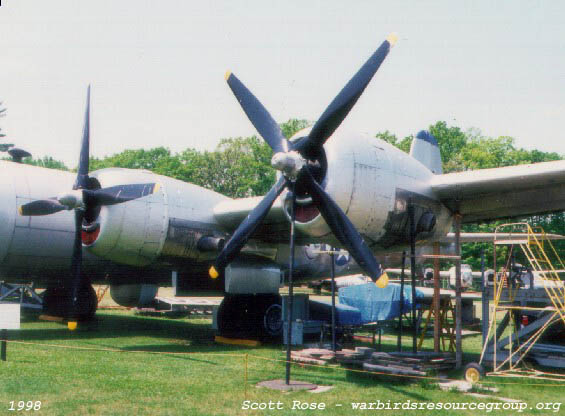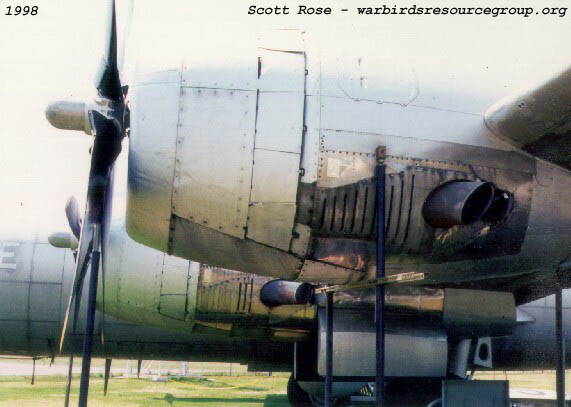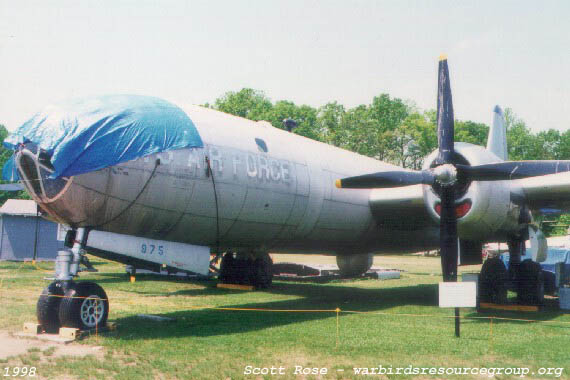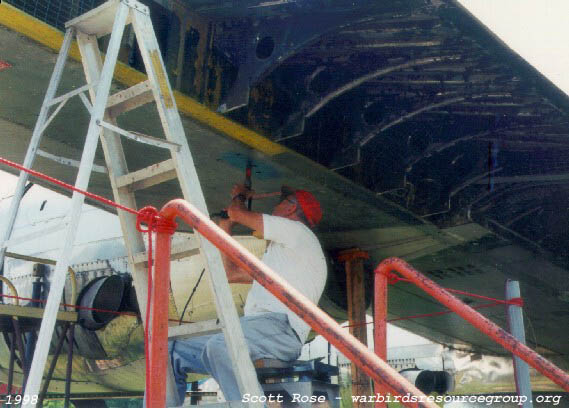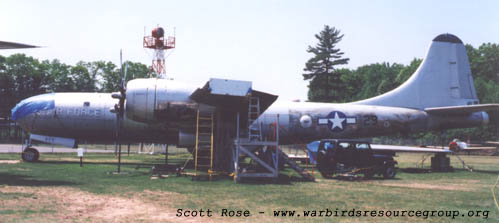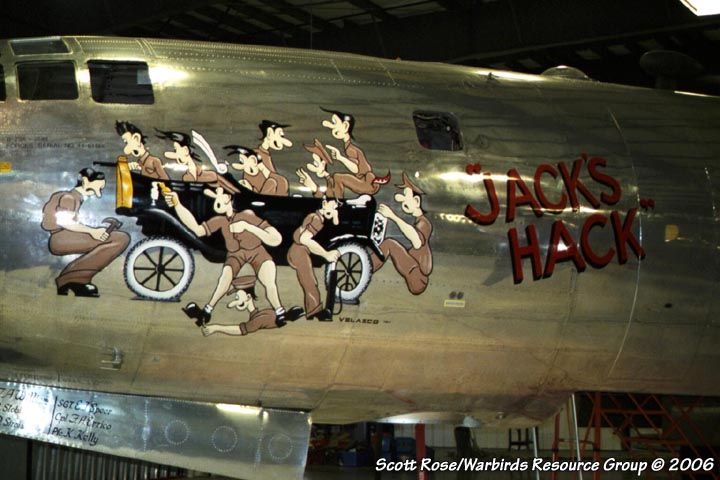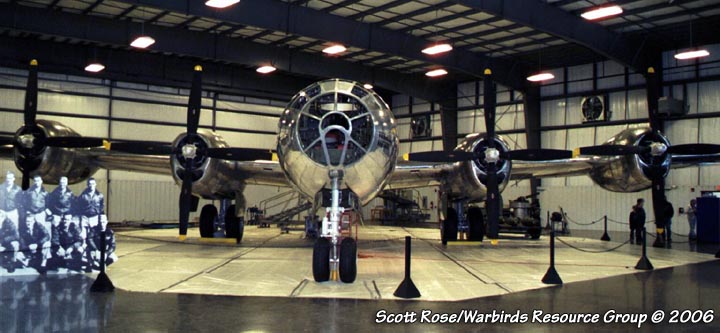 ---
Serial #: 44-61975
Construction #: 11452
Civil Registration:
None

Model(s):
B-29A Superfortress
TB-29A Superfortress
Name: Jack's Hack
Status: Displayed
Last Info: 2019

History:
Delivered to United States Army Air Force as 44-61975.
BOC: July 31, 1945.
SOC: September 18, 1947
Assigned to the 114th Army Air Force Base Unit (Combat Crew Training Station-Very Heavy), 1st Air Force, Chatham Army Air Field, Savannah, GA, August 1945
Transferred to the 317th AAFBU (CCTS-VH), 3rd AF, MacDill Army Air Field, FL, November 1945.
Transferred to the Air Force Sustainment Center (AFSC), Warner-Robins Air Depot, Warner-Robins Army Air Field, GA, March 1946.
Assigned to the 426th AAFBU (CCTS-Heavy), Mountain Home AFB, ID, March 1946.
Transferred to the United States Air Force, September 18, 1947.
Converted back to B-29A armed bomber and deployed to Molesworth, England, circa 1950.
Operating between there and Wheeler AFB, Libya on special assignment as a Cold War deterrent during the Korean War.
Assigned to the 582nd Air Resupply Squadron, 582nd Air Resupply and Communication Wing, Great Falls AFB, MT, April 1953
Involved with Mid air collision, 7 miles WSW of Blairsville, GA, August 21, 1953.
Transferred to United States Army, circa 1960.
Assigned to Aberdeen Proving Ground, MD, 1960-1974.
Used as a target for weapons testing
Stored.
Bradley Air Museum, Windsor Locks, CT, June 21, 1973-1985.
Badly damaged by tornado, October 3, 1979.
New England Air Museum
, Windsor Locks, CT, 1984-2019.
Restored for static display.
Rear fuselage of 44-61739 used.
Displayed as 44-61566/Jack's Hack in 58th Bomb Wing scheme.
Source(s):
Chapman, John & Goodall, Geoff, Edited by Paul Coggan -
Warbirds Directory
,Warbirds Worldwide Ltd., Mansfield, England, 1989.
Goodall, Geoff -
Warbirds Directory-4th Edition
, 2003.
Joe Baugher's Serial Numbers Page