TBM AVENGER/Bu. 91188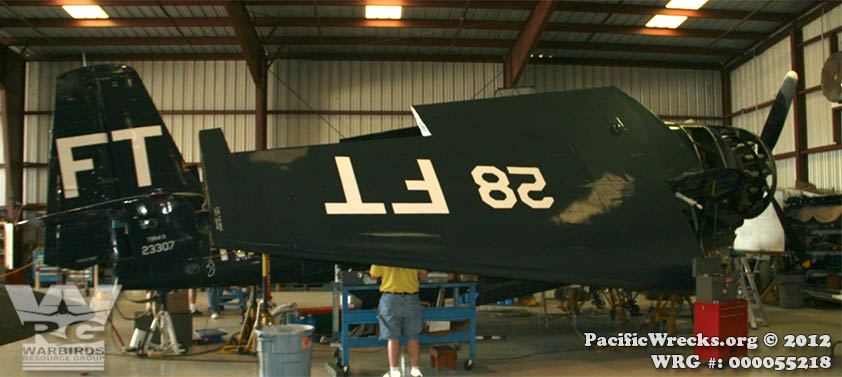 ---
Bureau #: 91188
Construction #: 4093
Civil Registration(s):
N108Z
N108Q

Model(s):
TBM-3U Avenger
Name: None
Status: Airworthy
Last info: 2019

History:
Delivered to the United States Navy as Bu. 91188.
U.S. Forestry Servicee, Davis, CA, 1956-1964.
Registered as N108Z.
Flew as tanker #08.
Georgia Forestry Commission, Macon, GA, 1966-1969.
Registered as N108Q.
Flew as tanker #2.
Damaged when gear collapsed after landing, Cushing, OK, November 14, 1971.
Dale F. Carter, Elsa, TX, 1972.
Forced landing, wheels up, in swamp after take-off, Massena, NY, June 16, 1975.
George W. Clapp, Allegany, NY, 1984.
Lance Aircraft Supply Inc, Dallas, TX, 1986-1988.
Georgia Historical Aviation Museum, Stone Mountain, GA, 1989-2001.
Environmental Aviation Services, Fernandina Beach, FL, February 22, 2002.
Valiant Air Command Inc
, Titusville, FL, June 2002-2019.
Restored to airworthy.
Flown in USN scheme, as Flight 19's Commander, Lt Charles Taylor's aircraft

Source(s):
Chapman, John & Goodall, Geoff, Edited by Paul Coggan -
Warbirds Directory
,Warbirds Worldwide Ltd., Mansfield, England, 1989.
Goodall, Geoff -
Warbirds Directory-4th Edition
, 2003.
Federal Aviation Administration
.