TBM AVENGER/Bu. 91171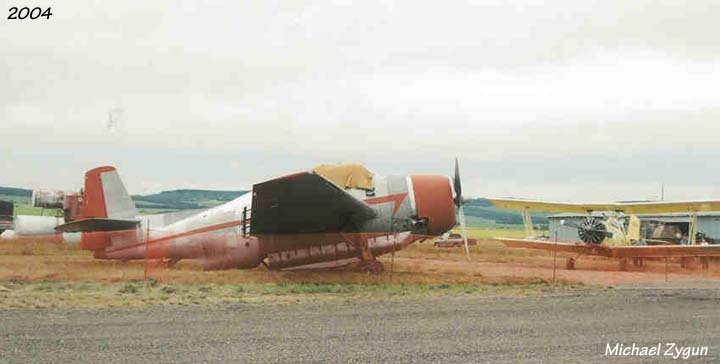 ---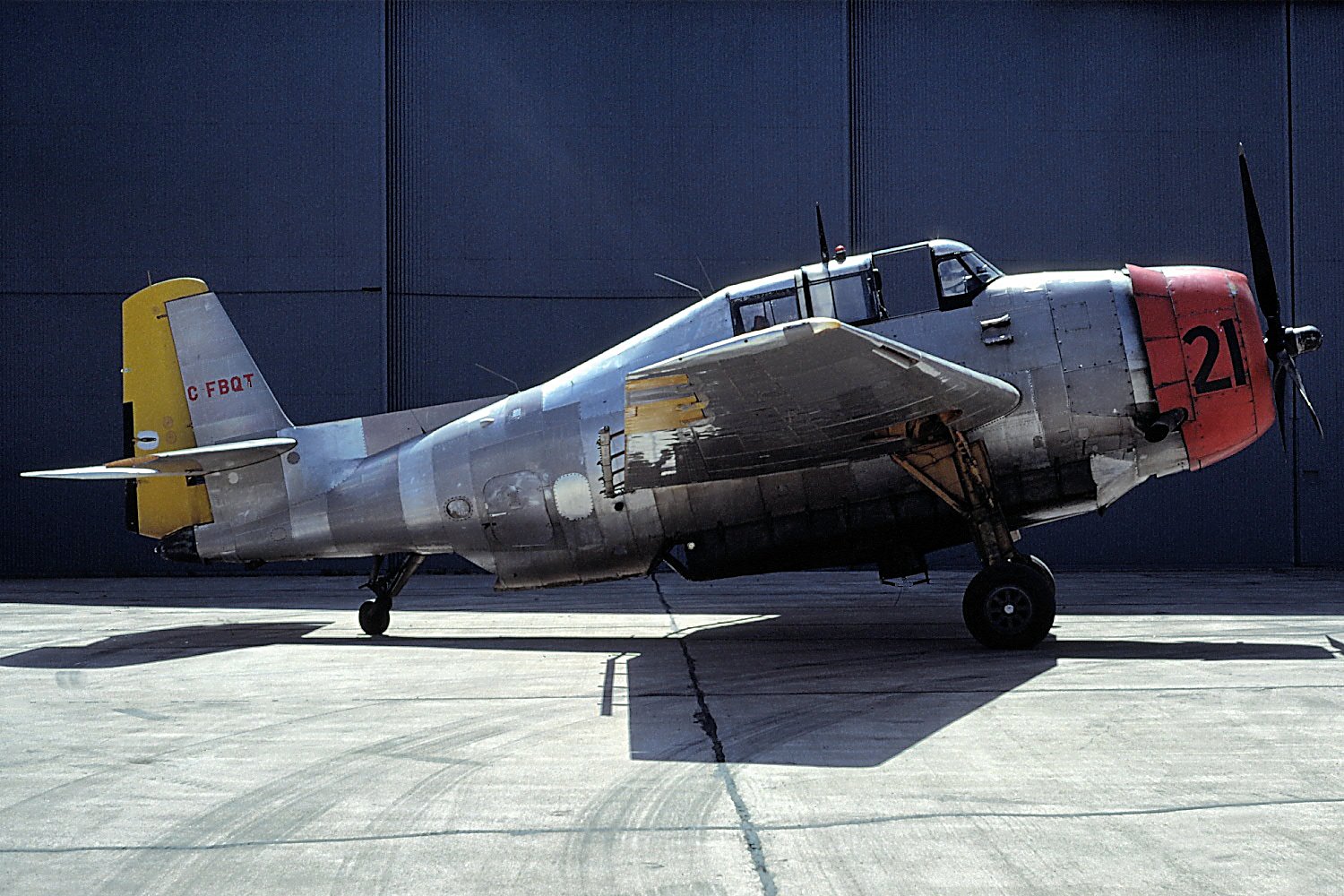 ---
Bureau #: 91171
Construction #:
4076
Civil Registration(s):
N107Z
N7858C
CF-BQT
C-FBQT

Model(s):
TBM-3U Avenger
Name: None
Status: Stored
Last info: 2004

History:
Delivered to the United States Navy as Bu. 91171.
U.S. Forestry Service, Davis, CA, 1956-1959.
- Registered as N107Z.
- Reregistered as N7858C, August 1959.
Parsons Airpark Inc, Capinteria, CA, 1963-1964.
T.A. Underwood, Buckeye, AZ, 1964.
Aerial Applicators, Salt Lake City, UT, 1966-1972.
- Flew as tanker #D17.
Hicks & Lawrence Ltd, Tillsonburg, Ontario, May 1972-1976.
- Registered as CF-BQT.
- Leased to Ag Air Inc, Dawson Creek, BC, May 1972.
Ag Air Inc, Dawson Creek, BC (later Falher, Alberta), 1976-1993.
- Registered as C-FBQT.
Ag Air Inc, Falher, Alberta, March 9, 1993-2004.
- Based at Dawson Creek, B.C. Airport since at least 1991.
- Stored (reported in ferriable condition).
- Reported still fitted with turret mechanism though area appears to be faired over.

Source(s):
Chapman, John & Goodall, Geoff, Edited by Paul Coggan - Warbirds Directory,Warbirds Worldwide Ltd., Mansfield, England, 1989.
Goodall, Geoff - Warbirds Directory-4th Edition, 2003.
Michael Zygun.

Photo Source(s):
Michael Zygun.
Caz Caswell.