TBM AVENGER/Bu. 86123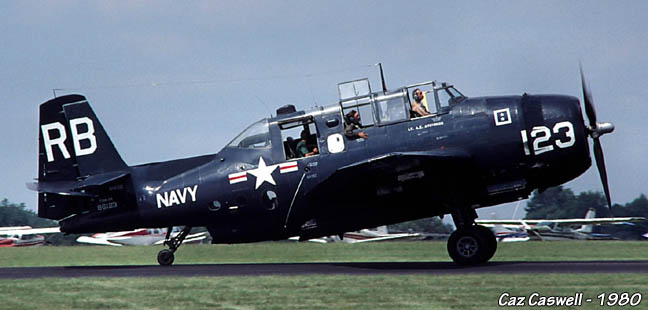 ---
Bureau #: 86123
Construction #: 2942
Civil Registration(s):
N6831C

Model(s):
TBM-3 Avenger
Name: None
Status: Static Display
Last info: 2002

History:
Delivered to the United States Navy as Bu. 86123.
Charlie T. Jensen, Sacramento, CA, 1962-1963.
- Registered as N6831C.
- Flew as tanker #E22.
Charlie T. Jensen/Nevadair, Tonopah, NV, 1963-1977.
Richard J. Dieter & Ray stutsman, South Bend, IN, 1979-1983.
- Restored as 86123/RB-123, 1980.
Tom A. Thomas, Oklahoma City, OK, 1984.
Ada Aircraft Museum, Frederick, OK, July 11, 1984-1998.
- Flew as 86123/RB-123.
- Loaned to Mid America Air Museum, Liberal, KS, 1993-1998.
USS Hornet Museum
, Alameda, CA, 19??-2002.
- Displayed in unrestored condition.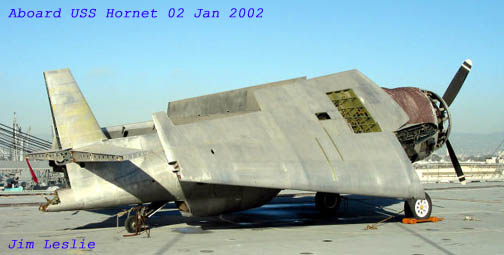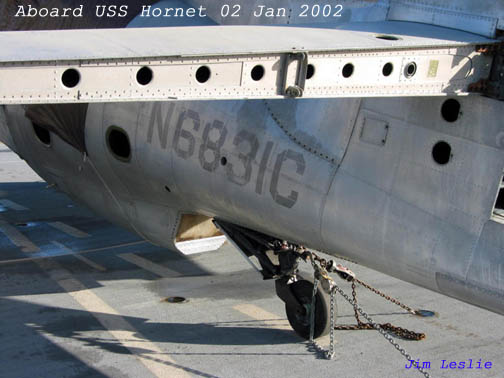 Source(s):
Chapman, John & Goodall, Geoff, Edited by Paul Coggan - Warbirds Directory,Warbirds Worldwide Ltd., Mansfield, England, 1989.
Goodall, Geoff - Warbirds Directory-4th Edition, 2003.

Jim Leslie.
Caz Caswell.