TBM AVENGER/Bu. 85794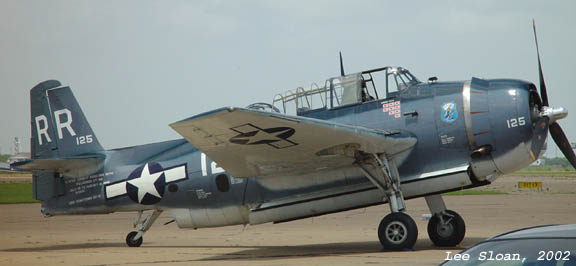 ---
Bureau #: 85794
Construction #:
2613
Civil Registration(s):
N7001C

Model(s):
TBM-3E Avenger
Name: None
Status: Airworthy
Last info: 2002

History:
Delivered to the United States Navy as Bu. 85794.
Central Air Service, Lewistown, MT, 1957-1977.
Gordon B. Plaskett, King City, CA, 1980.
Alan Clark/Flytex Inc, Dallas, TX, 1983-1984.
Alan Clark/Fighting Air Command, Dallas, TX, 1986-1987.
Coke V. Stuart, Valdosta, GA, 1988-1992.
Richard D. Ervin, Indianapolis, IN, April 22, 1993-1998.
Bill Hill
, Houston, TX, 1998-2002.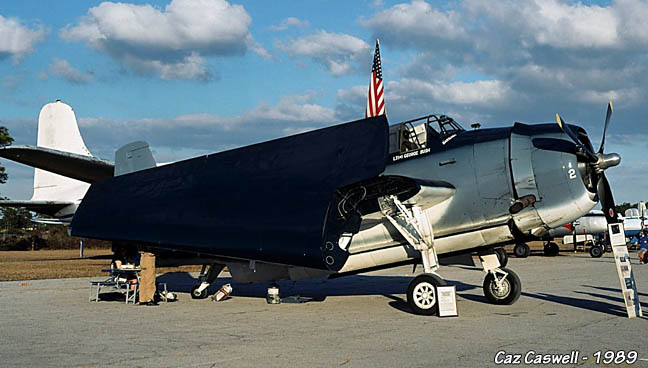 Source(s):
Chapman, John & Goodall, Geoff, Edited by Paul Coggan -
Warbirds Directory
,Warbirds Worldwide Ltd., Mansfield, England, 1989.
Goodall, Geoff -
Warbirds Directory-4th Edition
, 2003.
Federal Aviation Administration
, www.faa.gov, Washington D.C., 2005.
Photo Source(s):
Lee Sloan.
Caz Caswell.