TBM AVENGER/Bu. 85733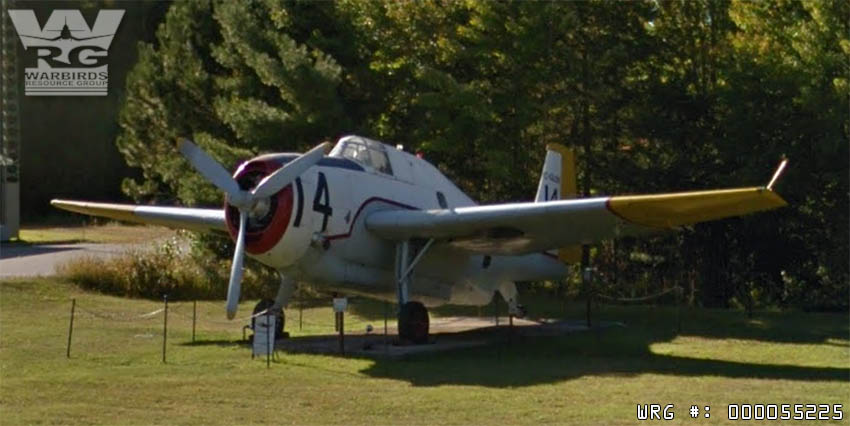 ---
Model(s):
TBM-3E Avenger
Name: None
Status: Displayed
Last info: 2019

History:
Delivered to the United States Navy as Bu. 85733.
Wilson Aviation Industries, Lewiston, ID, 1963.
Hillcrest Aircraft Co, Lewiston, ID, 1963-1964.
Johnson Flying Service, Missoula, MT, 1966-1972.
Forest Protection Ltd
, Fredericton, NB, 1974-1998.
Registered as C-GLEK.
Flew as tanker #14.
Leased from Evergreen Air Service, Roxboro, Quebec.
Crashed, forced landing into trees, near Miramichi City, NB, 1998.
Atlantic Canada Aviation Museum, Halifax, NS, 1998-2001.
Stoed, not Collected
Central New Brunswick Woodmen's Museum
, Boisetown, NB, 2002-2019.
Restored for static display.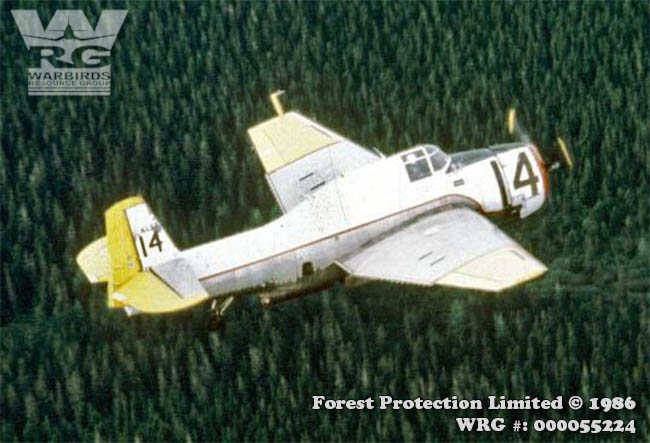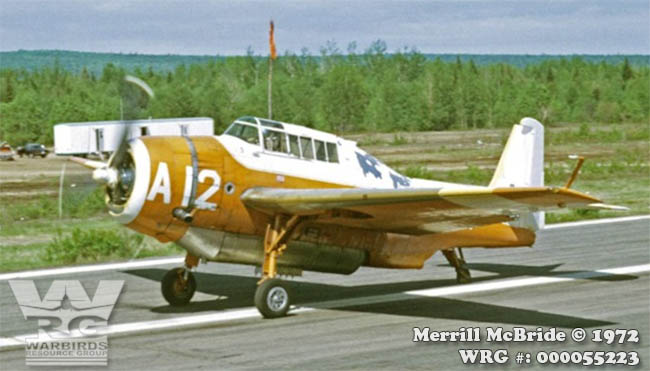 Source(s):
Chapman, John & Goodall, Geoff, Edited by Paul Coggan - Warbirds Directory,Warbirds Worldwide Ltd., Mansfield, England, 1989.
Goodall, Geoff - Warbirds Directory-4th Edition, 2003.

Photo Source(s):
Merrill McBride via Christopher Adam
Forest Protection Limited via Christopher Adam.

---
Research Assistance:
Christopher Adam