TBM AVENGER/Bu. 85632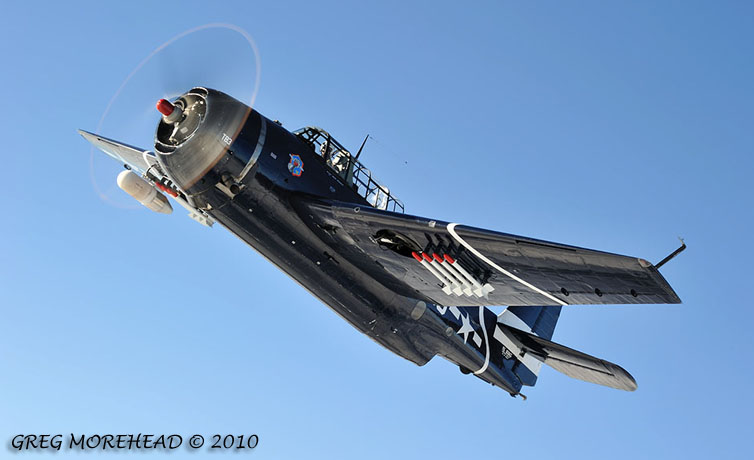 ---
Bureau #: 85632
Construction #: 2451
Civil Registration(s):
N7002C
C-GOBJ
N81865

Model(s):
TBM-3 Avenger Avenger
Name: None
Status: Airworthy
Last info: 2011

History:
Delivered to United States Navy as Bu. 85632, 19??.
Plains Aero Service, Dalhart, TX, 1963-1964.
Air Tankers Inc, Newcastle, WY, 1966-1974.
Norfolk Aerial Spraying, Fredericton, NB, May 1974-1984.
Registered as C-GOBJ.
Flew as tanker #B15.
Northwest Warbirds Inc, Kimberly, ID, 1989.
Wayne G. Rudd, Carbondale, CO, June 15, 1989-2005.
Fargo Air Museum
, Fargo, ND, 2005-2008
TBM Avenger Inc/Brad Deckert
, Eureka, IL, 2008-2011.
Based in Peru, IL.
Major restoration work completed in 2010.
Flown in the colors of its original WWII Unit, VMTB-234 (USMC).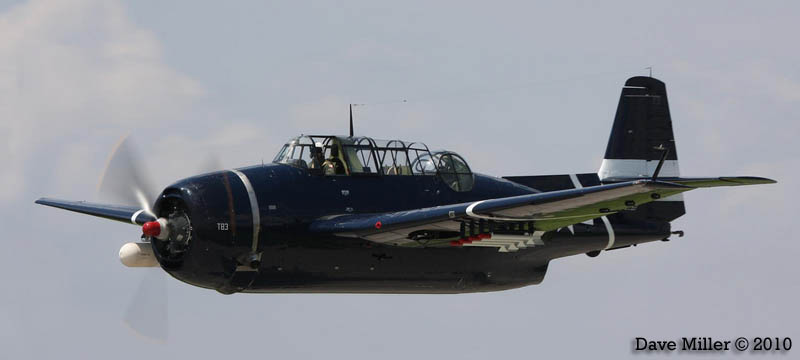 Source(s):
Chapman, John & Goodall, Geoff, Edited by Paul Coggan -
Warbirds Directory
,Warbirds Worldwide Ltd., Mansfield, England, 1989.
Goodall, Geoff -
Warbirds Directory-4th Edition
, 2003.
Goodall, Geoff -
Warbirds Directory-5th Edition
, 2008.
Photo Source(s):
Greg Morehead
Dave Miller

---
Research Assistance:
Greg Morehead