AVENGER/Bu. 53914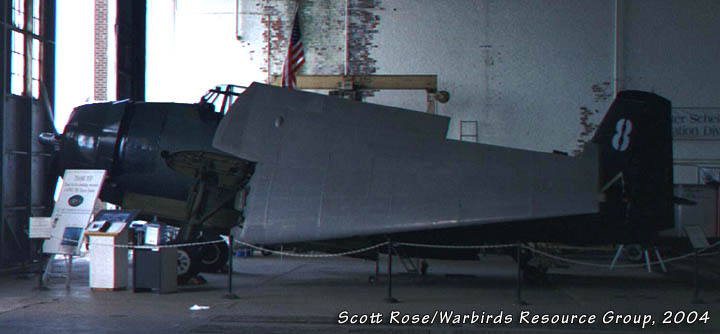 ---
Bureau #: 53914
Construction #:
3976
Civil Registration(s):
N7029C
CF-BQS

Model(s):
TBM-3E Avenger
Name: None
Status: Restoration
Last info: 2005

History:
Delivered to the United states Navy as Bu. 53914.
John E. Orahood, Rocky Ford, CO, 1963.
- Registered as N7029C.
Aerial Applicators, Salt Lake City, UT, 1966-1972.
- Flew as tanker #D16.
Hicks & Lawrence Ltd, St. Thomas, Ontario, 1972.
- Registered as CF-BQS.
- Force landing in forest, northern Maine (near St. Pamphile, Quebec), May 19, 1972.
-- Abandoned at site.
Quonset Air Museum/Rhode Island Aviation Heritage Association
, RI, 1990-2005.
- Recovered to NAS Quonset Point, RI by CH-54, November 1991.
- Under restoration.
C/N also reported as 6961.
Source(s):
Chapman, John & Goodall, Geoff, Edited by Paul Coggan - Warbirds Directory,Warbirds Worldwide Ltd., Mansfield, England, 1989.
Goodall, Geoff - Warbirds Directory-4th Edition, 2003.

Photo Source(s):
Scott Rose/Warbirds Resource Group.