TBM AVENGER/Bu. 53558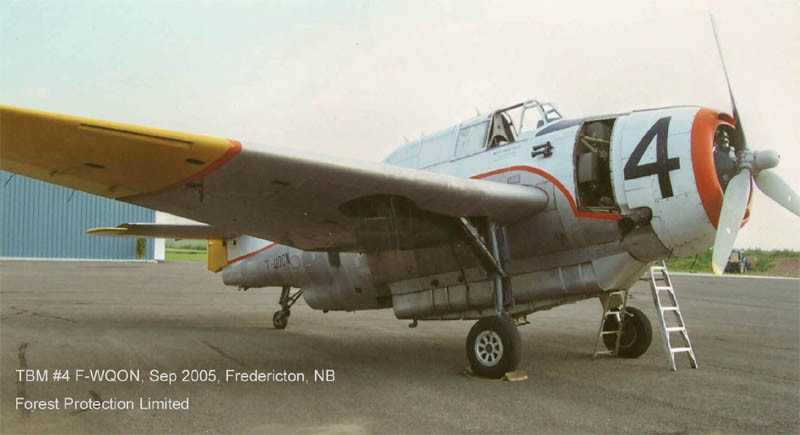 ---
Bureau #: 53858
Construction #: 3920
Civil Registration(s):
N3357G
C-GFPR
F-WQDN

Model(s):
TBM-3E Avenger
Name: None
Status: Restoration
Last info: 2012

History:
Delivered to United States Navy as Bu. 53858.
Hemet Valley Flying Service, Hemet, CA, 1963-1976?.
Registered as N3357G.
Flew as tanker #E72.
Hillcrest Aircraft, Lewiston, ID, 1976.
Forest Protection Ltd
, Fredericton, New Brunswick, May 1976-2000.
Registered as C-GFPR.
Flew as tanker #72, later as #4.
WFU, stored, 1991-2002.
Didier Chable/
AMPAA
, Melun-Villaroche, France, November 2000-2002.
Registered as F-WQDN.
Stored at Forest Protection Limited, 2000-2008
Canadian Warplane Heritage Museum (CWHM)
, Hamilton, Ontario, 2009-2012.
Transported by ground from Fredericton to Hamilton, arriving October 21, 2009.
Under restoration to airworthy.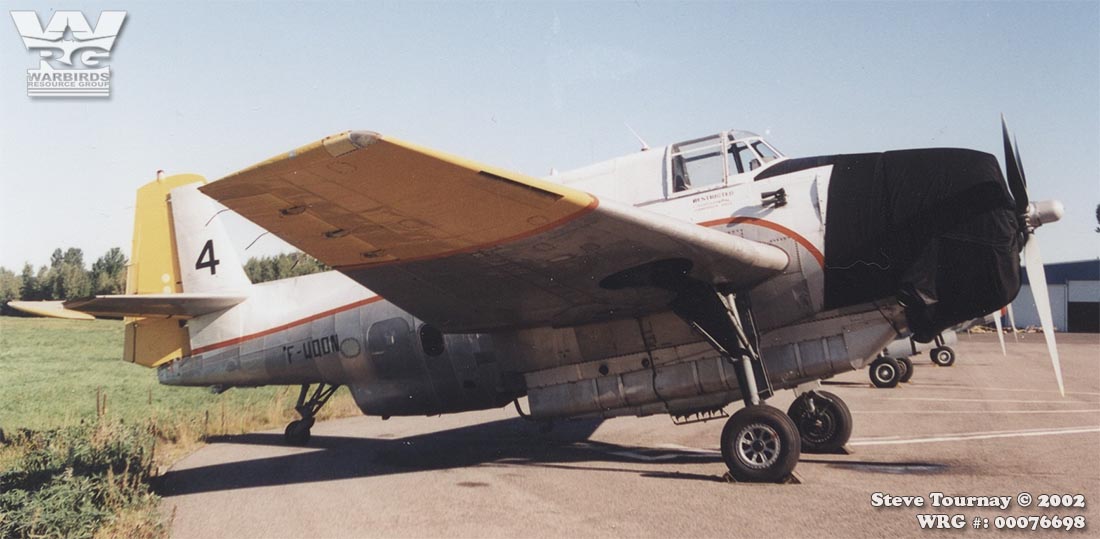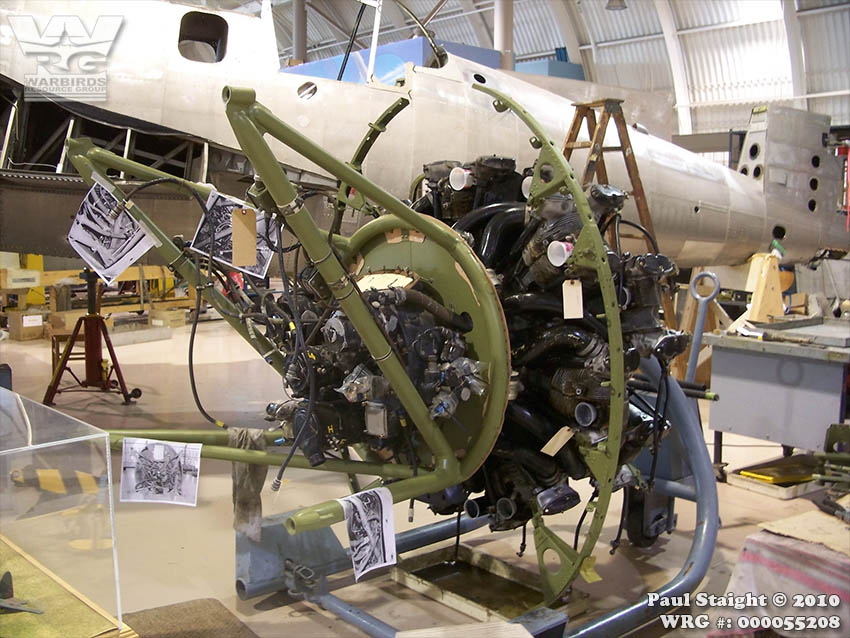 Bu. 53858 while being restored, 2010.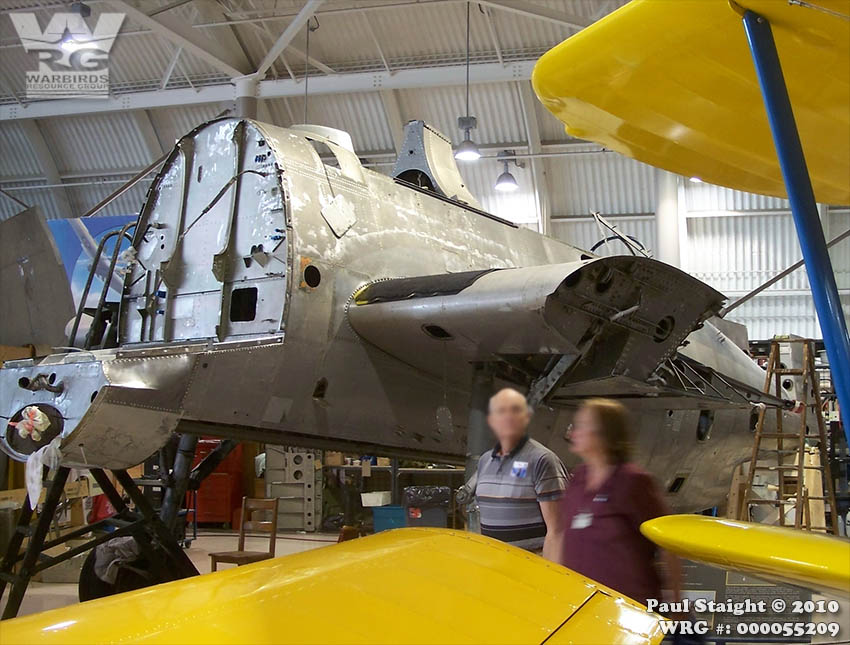 Bu. 53858 while being restored, 2010.
---
Source(s):
Chapman, John & Goodall, Geoff, Edited by Paul Coggan - Warbirds Directory,Warbirds Worldwide Ltd., Mansfield, England, 1989.
Goodall, Geoff - Warbirds Directory-4th Edition, 2003.