TBM AVENGER/Bu. 53787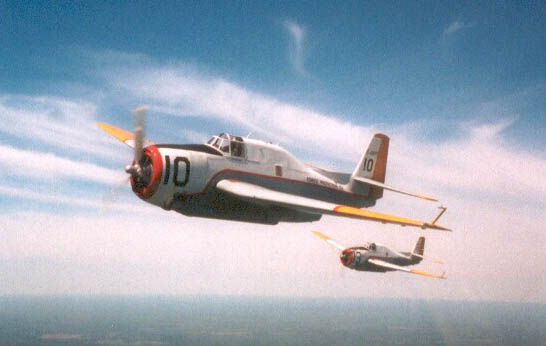 ---
Bureau #: 53787
Construction #: 3849
Civil Registration(s):
N3969A
C-GFPT

Model(s):
TBM-3E Avenger
Name: None
Status: Airworthy
Last info: 2002

History:
Delivered to the United States Navy as Bu. 53787.
Edgar L. Thorsrud, Missoula, MT, 1963-1972.
Registered as N3969A.
Forced landing off Airport, Potomac, MT, July 25, 1966.
Johnson Flying Service, Missoula, MT, 1972-1975.
Hillcrest Aviation, Lewiston, ID, 1976.
Forest Protection Ltd
, Fredericton, New Brunswick, May 1976-2008.
Registered as C-GFPT.
Flown as tanker #E30, later as #10.
Environmental Aviation Services Inc, Fernandina Beach, FL, November 2008.
Rick Clemens
, Carson City, NV, April 2014-2019.

Source(s):
Chapman, John & Goodall, Geoff, Edited by Paul Coggan -
Warbirds Directory
,Warbirds Worldwide Ltd., Mansfield, England, 1989.
Goodall, Geoff -
Warbirds Directory-4th Edition
, 2003.
Federal Aviation Administration
.