TBM AVENGER/Bu. 53697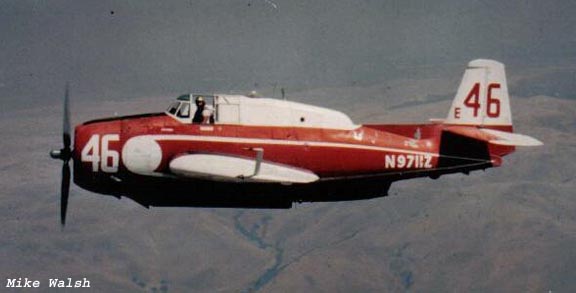 ---
Bureau #: 53697
Construction #: 3759
Civil Registration(s):
N9711Z
C-GLEH

Model(s):
TBM-3S Avenger
AS Mark III Avenger
Name: None
Status: Crashed
Last info: 1987

History:
Delivered to the United States Navy as Bu. 53697.
Delivered to Royal Canadian Navy as 53697.
Registered as N9711Z.
Flew as tanker #E46.
Wen Inc, Porterville, CA, 1963.
P & B Aviation, Red Bluff, CA, 1966.
Struck trees during fire bombing run but managed to land safely at Coalinga, CA, July 17, 1967.
Sis-Q Flying Service, Montague, CA, 1969-1974.
Forest Protection Ltd
, Fredericton, New Brunswick, 1975-1987.
Registered as C-GLEH.
Flew as tanker #E33, later #20.
Crashed at Boston Borrok airstrip.
Pilot Paul Gordon fatally injured.
Aircraft destroyed.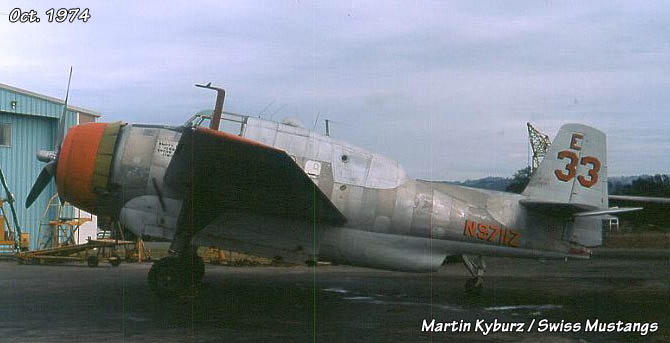 Source(s):
Chapman, John & Goodall, Geoff, Edited by Paul Coggan - Warbirds Directory,Warbirds Worldwide Ltd., Mansfield, England, 1989.
Goodall, Geoff - Warbirds Directory-4th Edition, 2003.