---
WARBIRD REGISTRY
>
INVADER REGISTRY
>
PREVIOUS PAGE
---
INVADER/M-265
---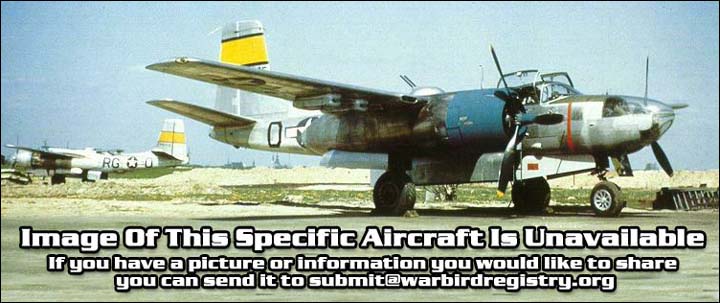 ---
Serial #: ?
Construction #: ?
Civil Register:
None
Model: A-26B
Name: None
Status: Display
Last info: 2002

---
History:
Delivered to Indonesian AF as M-265.
Indosian Air Force Academy Museum, Jawa Tengah, Yogyakarta, December 7, 1977-1984.
- Last flight of a military Invader, December 7, 1977.
Indonesian Air Force Museum, Youyakarta AB, Indonesia, 1984-2001.
---
Source(s):
Chapman, John & Goodall, Geoff, Edited by Paul Coggan - Warbirds Directory,Warbirds Worldwide Ltd., Mansfield, England, 1989.
Goodall, Geoff - Warbirds Directory-4th Edition, 2003.

Photo Source(s):
None.

---
WARBIRD REGISTRY
>
INVADER REGISTRY
>
PREVIOUS PAGE
---