---
WARBIRD REGISTRY
>
INVADER REGISTRY
>
PREVIOUS PAGE
---
INVADER/44-35721
---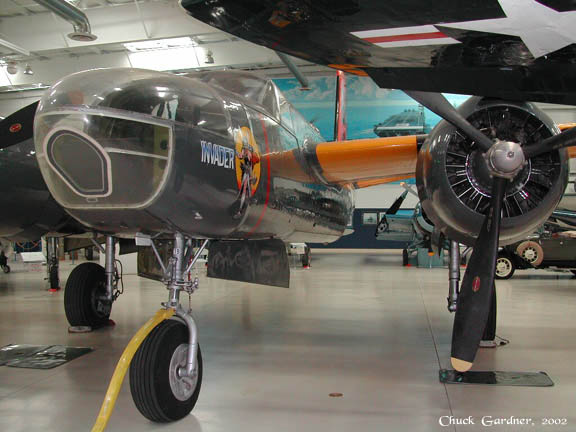 ---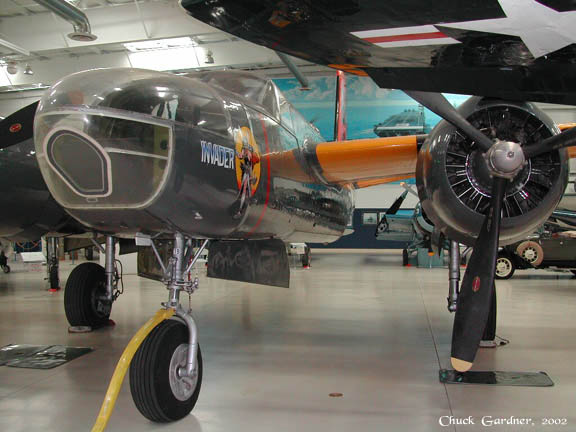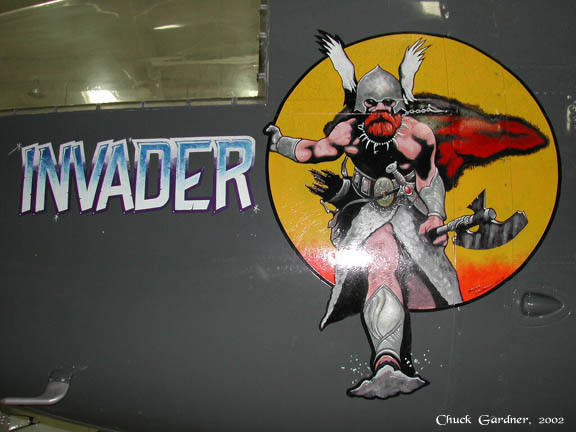 ---
Serial #: 44-35721
Construction #: 29000
Civil Registration:
N9425Z
N26RP

Model(s):
A-26C Invader
B-26C Invader
Lynch STOL 26
Name: None
Status: Displayed
Last info: 2002

---
History:
History:
Central Oregon Aerial Co., Inc, Bend Or, 1963-1964
- Registered as N9425Z
Lynch Air Tankers, Billings, MT, 1966-1992
- Flown as tanker #A24 (later #57).
- Converted to Lynch STOL 26 configuration.
Robert J. Pond/Planes Of Fame East, Minneapolis-Fling Cloud, MN, September 1992-1997.
- Flew as 435721/Fire Eaters-Always.
- Restored as USN/435721/BP Invader, Chino, CA, 1993.
Palm Springs Air Museum
, Palm Springs, CA, 1997-2002.
---
Source(s):
Chapman, John & Goodall, Geoff, Edited by Paul Coggan - Warbirds Directory,Warbirds Worldwide Ltd., Mansfield, England, 1989.
Goodall, Geoff - Warbirds Directory-4th Edition, 2003.

Photo Source(s):
Chuck Gardner


---

Research Assistance:
-

---
WARBIRD REGISTRY
>
INVADER REGISTRY
>
PREVIOUS PAGE
---