---
WARBIRD REGISTRY
>
INVADER REGISTRY
>
PREVIOUS PAGE
---
INVADER/44-34762
---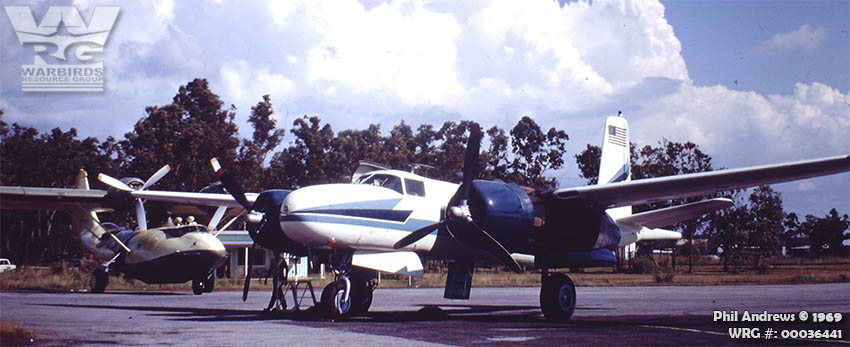 ---
Serial #: 44-34762
Construction #: 28041
Civil Registration:
N4000
N4000K
N26RP

Model(s):
A-26B Invader
Wold Invader Executive
Name: None
Status: Abandoned
Last info: 1986

---
History:
Delivered to Reconstruction Finance Corp as 44-34762, 19??.
- Immediately put up for dispossal, 1945-1946.
Swiflite Aircraft Corp, New York, NY, 1954.
- Registered as N4000.
- Converted by Wold Corp to B-26 Invader Executive.
Earl Slick/Slick Airways, San Antonio, TX, 1956.
- Registered as N4000K.
Aero Service Corp, Philadelphia, PA, 1963-1966.
Aero Service Corp, Manila, Philippines, 1969-1972.
- Damaged during wheels up landing, Manilla International Airport, July 4, 1972.
Withdrawn from use and abandoned, Dili, Portuguese Timor, 1975-1986.
---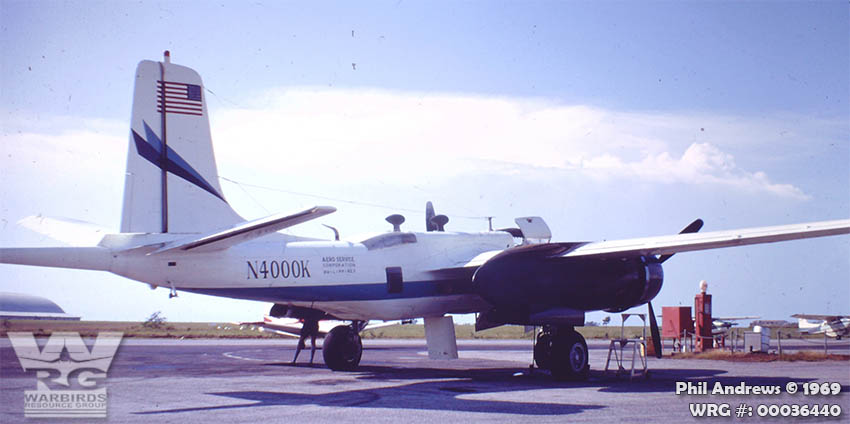 ---
Source(s):
Chapman, John & Goodall, Geoff, Edited by Paul Coggan - Warbirds Directory,Warbirds Worldwide Ltd., Mansfield, England, 1989.
Goodall, Geoff - Warbirds Directory-4th Edition, 2003.

Photo Source(s):
Phil Andrews.

---
WARBIRD REGISTRY
>
INVADER REGISTRY
>
PREVIOUS PAGE
---