---
WARBIRD REGISTRY
>
INVADER REGISTRY
>
PREVIOUS PAGE
---
INVADER/44-34755
---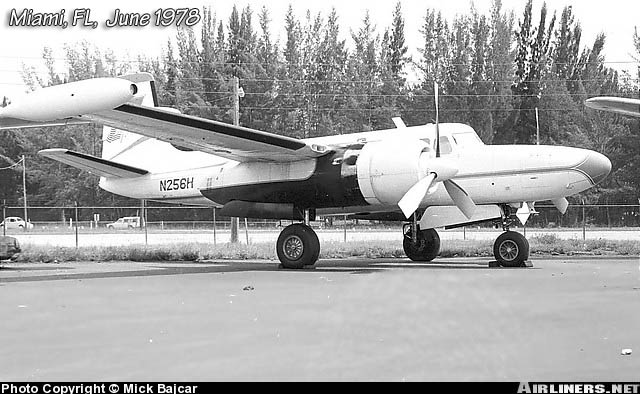 ---
Serial #: 44-34755
Construction #: 28034
Civil Registration:
N67839
N256H
N3035S

Model(s):
A-26B Invader
Name: None
Status: Unknown
Last info: 1978

---
History:
Delivered to Reconstruction Finance Corp as 44-34755, 19??.
- Immediately put up for dispossal, 1945.
Superior Oil Co Inc, Chicago, IL, 1954.
- Registered as N67839.
Ken McGee Oil Industries Inc., 19??.
Flint Steel Corp, Tulsa, OK, 1963.
- Registered as N256H.
Mid America Pipeline Co, Tulsa, OK, 1966.
John Rourke, Bartlesville, OK, 1969.
- Registered as N3035S.
Intercontinental Mining, New York, NY, 1970-1972.
Rebel Aviation Inc, Atlanta, GA, March 6, 1976-1977.
Removed from USCR, 1978.
---
Aircraft thought to have been lost during smuggling operations.
---
Source(s):
Goodall, Geoff - Warbirds Directory-4th Edition, 2003.

Photo Source(s):
Mick Bajcar via Airliner.net.

---
WARBIRD REGISTRY
>
INVADER REGISTRY
>
PREVIOUS PAGE
---